---
John Sullivan, LCSW: A Celebration of Work in Islamic Psychology
The International Institute of Islamic Thought and Alkaram Institute hosted a celebration for John Sullivan's contributions to Islamic Psychology on Wednesday, Oct. 18, 2023. The event began with the recitation of the Qur'an followed by welcoming remarks by Dr. Hisham Altalib, President of IIIT. Dr. Hisham recalled working with Mr. Sullivan in the 1970s and they pleasantly spoke of many figures during the event whom both of them knew.
Dr. Carrie York, President of Alkaram Institute, first introduced her institute as the one and only program in Islamic Psychology in the United States and among a handful across the world, and then spoke warmly about Mr. Sullivan, a faculty member at Alkaram Institute. She highlighted that his efforts were, in fact, before Islamic Psychology was even recognized as a field. She shared a short clip where Dr. Malik Badri first told her about his friend and colleague, Mr. Sullivan, who had become a Muslim due to the influence of his wife after she embraced Islam. At the end of her remarks, she read aloud that Alkaram Institute's Board of Directors have conferred the honorary title of Professor Emeritus to John Sullivan.
Once he became Muslim, John Sullivan said he wanted to learn about what the creator has said about human beings which foregrounded his work in Islam and Psychology, as it was known back then. He spoke at length about Malik Badri's annotated translation, titled Abu Zayd al-Balkhi's Sustenance of the Soul, and underscored that what al-Balkhi had written in the 9th century has only recently become part of psychotherapy practice in the modern world. He commented that even though mainstream psychology claims to be holistic, they cannot be so because they deny the essence of the human being, the soul. At the same time, he recognized that currently there are efforts underway to revive 'spiritual psychotherapy' which he hopes will lead them back to Islamic psychology.
The event was attended by individuals from a variety of countries such as the Malaysia, Indonesia, Uzbekistan, Pakistan, India, UAE, and the United States. Many people in the audience shared their memories of working together with John Sullivan. Sean Doll O'Mahoney thanked Mr. Sullivan for his mentorship of student chaplains in the area of Islamic Psychology in Indianapolis. Imane Vijasa mentioned the wonderful knowledge she has gained from Mr. Sullivan as his student in her masters program. Angeline Larimer also shared her gratitude for Mr. Sullivan's guidance in her Playwriting for Veterans course. Ihsan Bagby greeted his "old friend" and noted that beyond the field of Islamic Psychology Mr. Sullivan has also contributed to the "strengthening of Islam in America." Mr. Sullivan's son, Kamau, also talked about his own journey into social work which has been influenced by his father's legacy.
To learn more about John Sullivan, to see a list of his publications, and a list of IIIT publications on Islamic Psychology, please see below.
You can view the recording of the event here.
John Sullivan, LCSW, was born in 1946 in St. Louis, Missouri. He attended the University of Missouri where he received his Bachelor of Science degree in Sociology in 1969 and his Master of Social Work degree in 1971.
He served as an Adjunct Professor at the University of Indianapolis and later as Associate Professor at Indiana University/Purdue University/Indianapolis (IUPUI). He is a member of Indiana University's Conscience Works Project and an Academic Mentor for Playwriting for Veterans course at IUPUI which is taught by Dr. Angeline Larimer.
He was a psychotherapist for 47 years and also served as the Director, Department of Prison Dawah, Islamic Teaching Center of United States and Canada (ITC). He is the author of Subhuman Behavior (2012). He is currently a faculty member in the Islamic psychology program at the Alkaram Institute.
Recommended Posts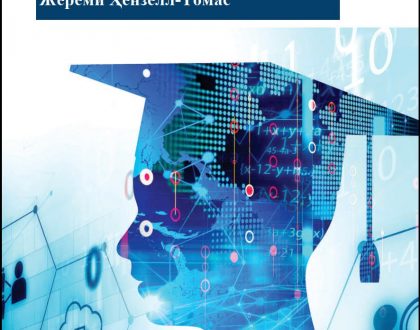 November 30, 2023