---
The Mapping the Terrain Research Team Ploughs Forward Despite the COVID-19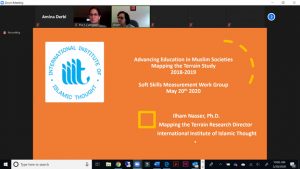 On May 20, 2020, the Mapping the Terrain research team presented the findings and methods of the Mapping the Terrain Study through a Zoom webinar to the Soft Skills Measurement Work Group. The Soft Skills Measurement Work Group is composed of active professionals from various iNGOs, agencies, donors, researchers and academicians including the International Youth Foundation, UNICEF, RTI International, Save the Children, NYU Global TIES for Children, USAID, the World Bank, ILO, Harvard University, and others. Dr. Ilham Nasser, Director of Mapping the Terrain Research led the presentation, providing background on the International Institute of Islamic Thought (IIIT), its AEMS initiative, and the Mapping the Terrain study.
Dr. Nasser introduced the human development approach and the adapted Spiral Dynamics process used as a conceptual framework for the annual study explaining why the Tawhid stage of the model was incorporated in the design.  The presentation also explained why the different constructs such as empathy, forgiveness, and sense of belonging were selected and elaborated on how they contribute to an asset-based approach to researching Muslim societies, as part of positive youth development. Dr. Nasser also shared the key findings of the 2018-2019 results including the importance of empathy in relation to other constructs across different demographics. To read more about this approach, the model, and the findings, the Mapping the Terrain report and data is publicly available on IIIT's website.
This presentation to an audience of 25 specialists in measurement was interactive, and Dr. Nasser answered thought-provoking questions the audience had about the study, including the challenge of translations and misinterpretation of negatively worded items in scales across languages. Others in the group expressed the same challenge in their international research.  The group was impressed by the large scale of the Mapping the Terrain study which included 25,000 participants across 14 different global locations and were very interested in the constructs being measured. They also thanked Dr. Nasser and the team for providing such thorough information on areas they didn't have this knowledge on before, and for taking a unique approach which adds value to the research that is authentic and sensitive to the populations being surveyed. The presentation concluded with an expressed interest to continue the exchange of ideas and dialogue among the members and IIIT team.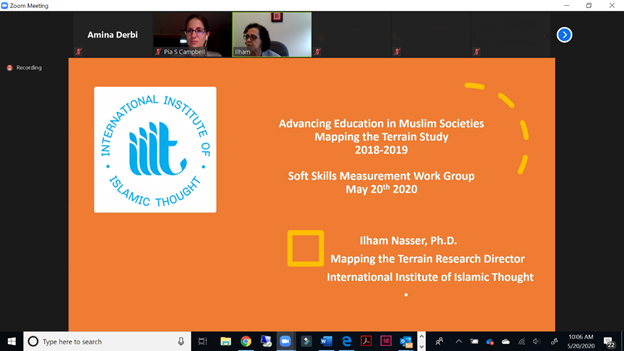 Recommended Posts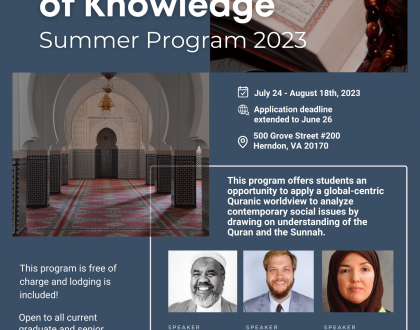 July 27, 2023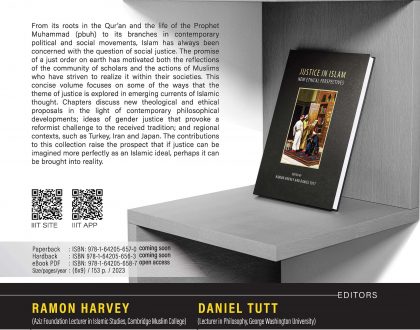 June 14, 2023