---
Summer Institute for Scholars Ends with Celebration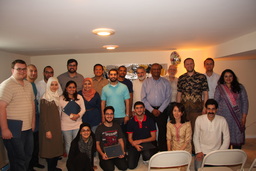 The International Institute of Islamic Thought's 9th Annual Summer Institute for Scholars came to an end with a picnic at the beautiful home of Dr. Yaqub Mirza in Woodstock, VA, on Aug. 13, 2016. There was a small graduation for the summer students, good food, aquatic activities, horses, and a wonderfully relaxed environment for the scholars, students, and IIIT folks to mingle and say their goodbyes. It was the perfect end to a great program.
Picture
The Summer Institute, held this year from Aug. 8-Aug. 13, is an annual meeting dedicated to the study of contemporary approaches in Islamic thought that brings together senior and emerging scholars in order to present papers and participate in panels and in-depth discussions focused on themes pertinent to the Institute's mission. This year's theme was "Islamic Thought and Secular Modernity." We had special lectures by Professor Sherman Jackson, Dr. Ahmad Atif Ahmad, Dr. Humeira Iqtidar, Professor Mohammad Fadel, among others. Paper presenters included Muneeza Rizvi, Doha Abdelgawad, Maszlee Malik, Alexandre Caeiro, and many more. You can learn more about the Summer Institute here.
Although we at IIIT are saddened that the 9th Annual Summer Institute for Scholars has come and gone, we are excited to begin planning for our 10th Annual Summer Institute for Scholars. We would like to thank everyone who attended and participated in our program – it wouldn't have been successful without our talented scholars and participants!
Recommended Posts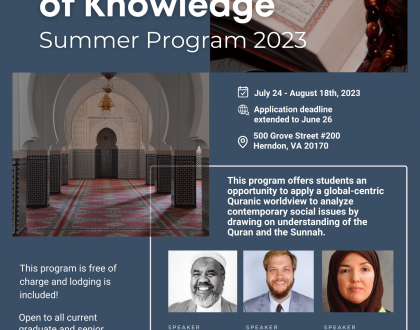 July 27, 2023