---
Ukraine – 10th Summer School of Islamic Studies – Scholarly discussions and book presentation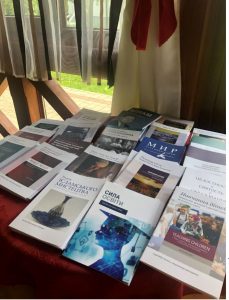 On July 5-9, 2021, Truskavets (Ukraine) hosted the 10th Summer School of Islamic Studies "Islam as a Religion and Science", organized by the Ukrainian Center for Islamic Studies and Institute of Knowledge Integration supported by International Institute of Islamic Thought (USA). The School was attended by more than 30 scientists from leading universities of Ukraine, Poland and the United States. The event format included lectures and discussions of questions and answers within the framework of two sections, "Islam and Global Processes" and "Islam and Local Processes". During the first section, there were presented two books in Ukrainian, published with the support of the IIIT, namely "Islam: An Encyclopedic Dictionary" edited by Said Ismagilov, Igor Kozlovsky, Ruslan Khalikov, Mykhailo Yakubovych, first compiled in Ukrainian, and "Women's Emirate? Female Politicians of the Muslim World" by Natalia Malynovska.
The program also included lectures by Dr. Ilham Nasser (Director and Senior Researcher – IIIT) and Dr. Omar Altalib (Institute for Knowledge Integration). The topics they covered were «Empirical research and reform of education: The Advancing Education in Muslim Societies (AEMS) initiative» and «Islam and Reform», accordingly.
The School hosted an exhibition of books translated into Ukrainian and Russian and published with the support of IIIT. Such works, in particular The Postnormal Times Reader by Ziauddin Sardar, Lessons from My Life by Ahmed Totonji, Public Policy Beyond Traditional Jurisprudence by Basma I. Abdelgafar, Ijtihad and Renewal by Said Shabbar, Teaching Children: A Moral, Spiritual, and Holistic Approach to Educational Development by Ann El-Moslimany, and other books published in recent years were presented to the participants.
During the final part, researchers received certificates of attendance. In addition, their scholarly findings will be published in a journal based on the results of the 10th Summer School of Islamic Studies.
Recommended Posts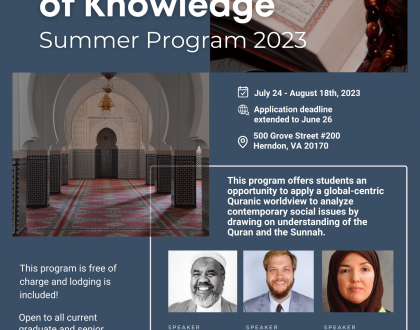 July 27, 2023