---
Mapping the Terrain 2019-2020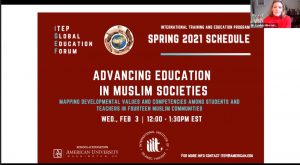 On February 3rd, in collaboration with the American University's International Training and Education Program, IIIT  shared the results of the Mapping the Terrain 2019-2020 study.
The launching event began with a presentation by Dr. Ahmed Alwani, the Vice President of IIIT on the Advancing Education in Muslim Societies (AEMS)  initiative. It was followed by Dr. Ilham Nasser, senior researcher, presenting the main results and lessons learned of this large scale and multi-site empirical examinations of 21st century values and competencies among about 20000 participants who are mainly youth at secondary schools and universities.
The event was moderated and concluded by Professor Cynthia Miller-Idriss of the American University.  For the report and the raw data set, check out the Resources page.
To watch the recorded event, click here.
Recommended Posts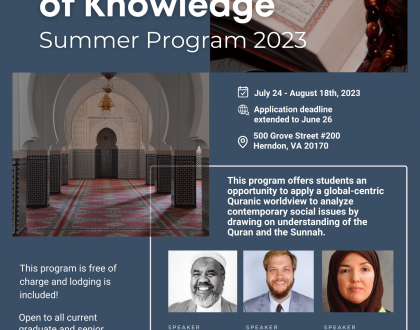 July 27, 2023