---
IIIT Researchers Present at The American Society for Public Administration Annual Conference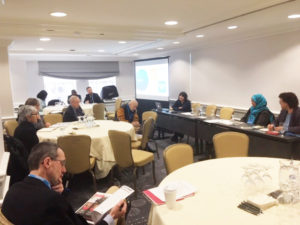 Ilham Nasser, a Senior Researcher and Saulat Pervez, an Associate Researcher, of IIIT's Advancing Education in Muslim Societies (AEMS) research team, presented two papers on March 8th at the Fred Riggs Symposium (2019) of The American Society for Public Administration (ASPA) Annual Conference, in Washington DC, Section on International and Comparative Administration (SICA).
The two papers were part of a panel addressing "Perspectives on Education Reforms within Muslim Societies". The session was organized by Nadine Makhlouf of the American University.
Dr. Nasser's presentation was co-authored with other AEMS researchers and titled: "Third Space: Rethinking Education Reform in Muslim Societies" which focused on the empirical research agenda of AEMS – Mapping the Terrain- and its attempt to learn more about the whole person aspects of learning in 17 Muslim majority societies.
Dr. Nasser reviewed the conceptual framework of the study and its goal to advance educational reform in Muslim contexts while taking into consideration the grounding in Muslim beliefs and religious wisdom. She then reviewed the methodology and next steps of the study.
Ms. Pervez's presentation was also coauthored and titled: "Empathy, Muslim Philanthropy, and Advancing Education Reform in Muslim Societies." She spoke about approaching Education Reform in Muslim societies from an empathic lens and grounding it in traditional ideas of Muslim philanthropy and how this approach may yield better results as it won't seem as "foreign" as previous efforts. In doing so, she gave an overview of the interconnectedness between Islamic education and Muslim philanthropy from a historical as well as contemporary perspective.
In addition, Ms. Pervez talked of the Islamic notion of philanthropy as one that encompasses both action and intentionality. Lastly, she discussed empathy as a value-based approach that aligns with compassion (rahmah in Arabic).
The two presentations received very positive feedback from a group of academics from local and international universities.
Recommended Posts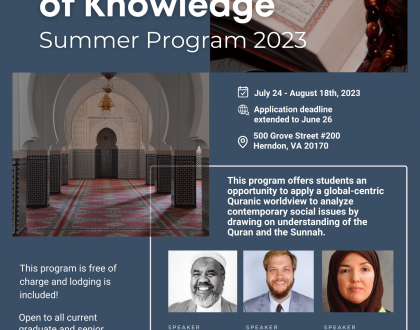 July 27, 2023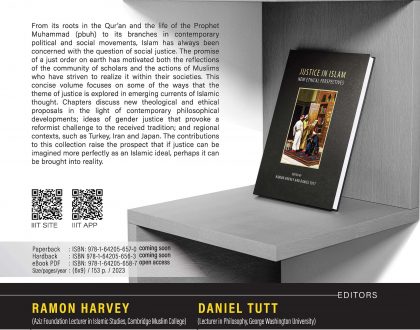 June 14, 2023