---
IIIT Director of Research at BRAIS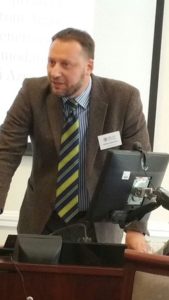 Dr. Ermin Sinanovic, Director of Research at the International Institute of Islamic Thought (IIIT), attended the 2-day conference organized by the British Association of Islamic Studies (BRAIS). He also presented the paper, "Localizing Islam in a Globalizing World: Case Studies of Indonesia and Bosnia-Herzegovina." The conference was held at the Senate House, University of London, UK.
The conference brought together more than 100 participants and paper presenters from all over the world, but mainly from the UK and Europe. The conference also features two plenary sessions: on Islamic art and architecture and a plenary lecture by Prof. Ziauddin Sardar.
In his paper, Sinanovic analyzed the emerging discourses on "Islam Nusantara" (Southeast Asian Islam) and "Islamic Tradition of the Bosniaks" in Indonesia and Bosnia. By comparing these two seemingly unrelated discourses, Sinanovic was able to tease out some important characteristics of the interaction between globalization and localization in contemporary Islamic thought.
From BRAIS Website:
"The British Association for Islamic Studies (BRAIS) is a learned society and professional organisation focused on enhancing research and teaching about Islam and Muslim cultures and societies in UK higher education.
The association provides a forum for academic exchange for scholars with an interest in any aspect of Islam and the Muslim world (including non-Muslim majority societies), and acts as an umbrella organisation for members working in a wide range of disciplines and geographical interest areas.
BRAIS' Administrative Hub is currently based at the Alwaleed Centre for the Study of Islam in the Contemporary World at the University of Edinburgh."
Recommended Posts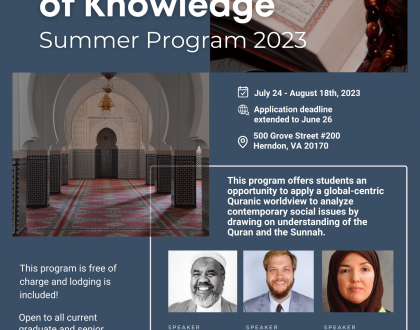 July 27, 2023