---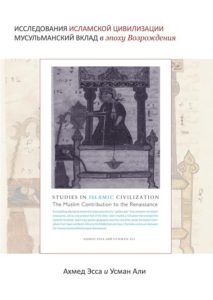 IIIT published three titles in other languages, Korean, Russian, and Tamil.
Korean
신, 의인화, (Anthropomorphic Depcitions of God in Judaic Christican and Islamic Traditions), Zulfiqar Ali Shah, 2017, 146pp.
Russian
Исследования исламской цивилизации. Мусульманский вклад в эпоху Возрождения (Books-in-Brief: Studies in Islamic Civilization: The Muslim Contribution to the Renaissance), Ahmed Essa with Othman Ali, IDRAK Public Union, 2018, 76pp.
Tamil
Muranpadugal Patriya Islamiya Olukka Nerigal, (The Ethics of Disagreement in Islam), Taha Jabir al-Alwani, trans- Abd-al-Jabbar Muhammad Zaneer, published by Fuzin Texts, 2017 Reprint, 214pp.