---
Winter Student Program Graduation Ceremony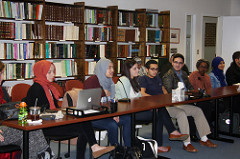 The graduation ceremony for the Winter Student Program was held on Monday, Jan. 11, at IIIT in Herndon, VA. Dr. Ermin officiated the event and invited each student to share their reflection on the program. Each of the 18 students spoke about how much the program benefited them intellectually and the social bonds they developed as a group.
Ghizlane Moustaid, a senior at George Mason University, said that the program helped her understand how to integrate Islamic Studies into public policy, in which she is pursuing an accelerated masters degree.
Likewise, Asha Athman, a Junior at George Mason University, is excited to explore "new ways of introducing the maqasid al-Shariah approach in public health." She said that she had been unaware of the maqasid discourse before coming to IIIT.
Many students spoke about the shallow experiences they have had at college when it comes to Islamic Studies, and felt that the Winter Student Program not only broadened their vision but also added much-needed depth.
"This was the first time I was able to sincerely engage with the Muslim community on any level," Sean Richards, senior at Gonzaga University, admitted. "The program gave me insight, deeper understanding."
"This program gave me the opportunity to learn from within the tradition," Anwar Omeish, freshman at Harvard University, stated.
Iman Masmoudi, a sophomore at Harvard University, remarked that colleges sometimes focus on such obscure topics that you are not able to gain knowledge in a "systematic way," which this program gave her.
The students also unanimously acknowledged that they greatly valued their interactions outside the classroom. "I have never, ever been part of a more inclusive, intelligent and kind-hearted group," Elizabeth DiVito, senior at the University of Florida, expressed.
"This was a very powerful experience – sharing your passion and zeal for changing the world with those who feel the same way. Very inspiring," Obaid Rehman, senior at Virginia Polytechnic Institute and State University, said.
Maryam Sinanović, a freshman at George Mason University, stated that she learned the most from her interaction with her peers. "It felt like family," she gushed.
After the students spoke, Dr. Abubaker al-Shingieti, Executive Director at IIIT, welcomed the students to the community of scholars and students at IIIT. Dr. Yaqub Mirza, President and CEO of Sterling Management Group (SMG), encouraged them to "speak less and say more" and "to write less and convey more." Dr. Hisham Altalib, one of the founders of IIIT, advised them to never accept any term on face value but to always question even the most basic terminology.
Certificates for the completion of the course were distributed to all the students before they warmly took their leave.
Recommended Posts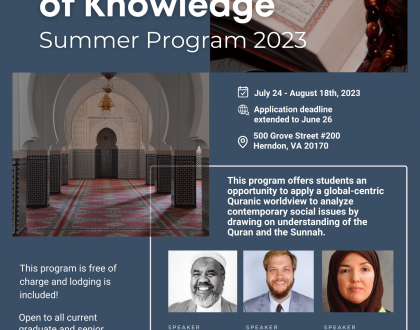 July 27, 2023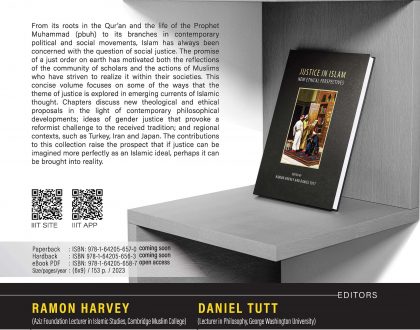 June 14, 2023