---
Ukraine: Dr. Nasser Presented Study on Empirical Research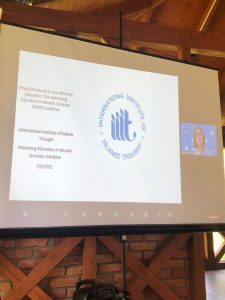 During the 10th School of Islamic Studies (held in July in Truskavets, Ukraine), Dr. Ilham Nasser (Director and Senior Researcher – IIIT) presented her study "Empirical research and reform of education: The Advancing Education in Muslim Societies (AEMS) initiative".  To remind, AEMS is an initiative that focuses on Muslim societies and communities, in the areas of curriculum, pedagogy, leadership and governance, policy, and evaluation and assessment.
As Dr. Nasser informed, the vision of AEMS is thriving Muslim societies in which individuals achieve their fullest potential through transformative learning, social development, and personal growth. According to the data collected in 15 countries/regions, the overall scores of all groups suggested ratings of important and very important (or agreeable and most agreeable) for most variables such as religiosity, self-regulation, a collective orientation, hope, and empathy. Moreover, results reflect the turns and twists in the Spiral Progression (SP), for example, the collectivistic orientation and sense of belonging across groups seem to be important but that it is not the case for forgiveness. This may suggest the difficulty of moving to the third state of consciousness which requires further investigation (to be continued), as Dr. Nasser said in conclusion.
The lecture has been attended by 30 participants of the Scholl, mostly representatives of various universities of Ukraine and Poland, as well as Muslim religious leaders. The study presented has been warmly welcomed and followed by questions, since the quest for modern Islamic education in the paradigm of knowledge integration is extremely important for the Muslims communities of Eastern-Central Europe.
Recommended Posts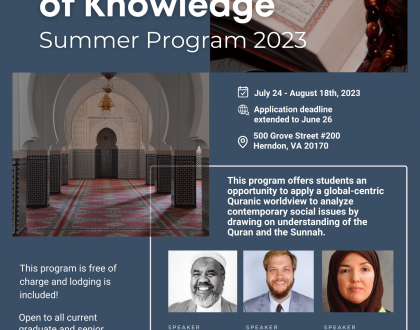 July 27, 2023