---
Qur'an Translations in the Post-Soviet Space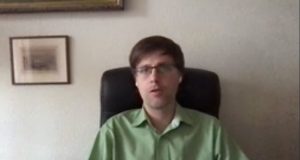 The International Institute of Islamic Thought and the Institute оf Knowledge Integration continue the series of lectures for the CIS countries, and on May, 19, Dr. Mykhaylo Yakubovych, researcher at the University of Freiburg (Germany), presented the lecture titled «Qur'an Translations in the Post-Soviet Space».
In his presentation, Dr. Yakubovych introduced the traditions and translations of the Qur'an in the post-Soviet states, clarified the differences between translations and commentaries on the Qur'an, spoke about the translators of the Qur'an into different languages, and highlighted the differences between their translations. The lecturer illustrated it with the example of translations of the Qur'an into Russian. 
Dr. Yakubovych compared the complete published translations of the Qur'an into languages ​​of the CIS and Baltic countries from 1989 to 2021, namely, Lithuanian, Latvian, Estonian, Belarusian, Ukrainian, Crimean Tatar, Romanian/Moldovan, Armenian, Georgian, Azerbaijani, Avar, Russian Lezgin, Bashkir, Kazakh, Uzbek, Turkmen, Kyrgyz, Tajik. There had been made in total 67 translations in 32 years. Dr. Yakubovуch made a review of the early and modern translations, popular, rare and even unusual publications in the post-Soviet states. He also noted that the Qur'an translators into all languages ​​of the region, including Russian, tend to modernize vocabulary, abandon archaisms and develop an "Islamic style". 
After the main part of presentation, there followed discussion of questions from the audience, in particular, about traditions of the Qur'an translations into some languages. Participants were interested in lecturer's opinion on the works of certain translators, on the formation of Islamic vocabulary, phonetics, grammatical constructions in the languages of those cultures where Islam is not prevailing factor.
More than 40 participants from different countries, such as Ukraine, Uzbekistan, Germany , Russia, Azerbaijan, Kazakhstan, Turkey and other countries, attended this lecture.
Recording of the lecture «Qur'an Translations in the Post-Soviet Space» will be available on the YouTube-channel of the Institute of Knowledge Integration.
The next lecture will be announced on the IIIT CIS Lectures page on Facebook.
Recommended Posts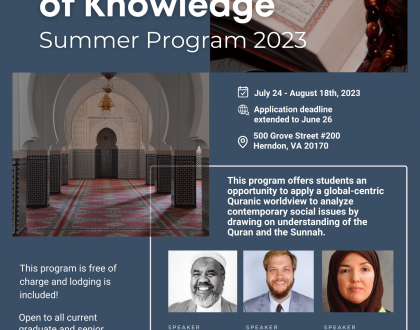 July 27, 2023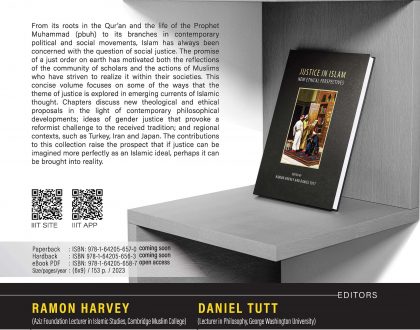 June 14, 2023