---
Passing Away of Hamza Barzinji
It is with immense grief, we announce the sudden passing of Hamza Barzinji, a colleague and friend of IIIT as well as the son of Afeefa Syed and Suhaib Barzinji and the grandson of Dr. Sayyid Syeed and the late Dr. Jamal Barzinji. May Allah subhanahu wa ta'ala forgive him and grant him a place in Paradise. Ameen.
Hamza's passing is a great loss not only for his immediate family, but for the larger IIIT family as well. He was only 20 years old, but he had many talents and goals and a passion for life.
We ask Allah, subhanahu wa ta'ala, for sabr and strength in this time of grief for his family, friends, and his IIIT colleagues. Please remember him in your du'as.
IIIT Family
Recommended Posts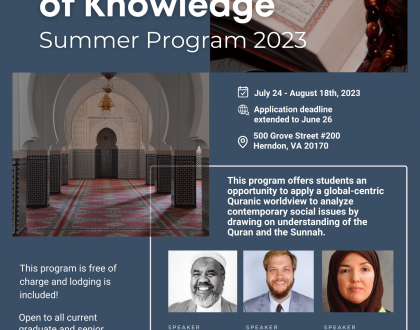 July 27, 2023