---
No Good Options: Kyrgyzstan's Children of Migrant Laborers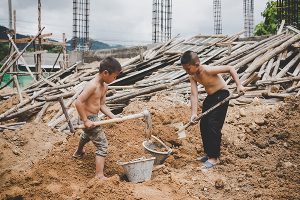 By: Amy Elliot-Meisel
The fall of the Soviet Union in 1989 affected the world in many ways; for the countries in Central Asia, the lifting of the Iron Curtain meant liberation, leading to the new nation of Kyrgyzstan in 1991. After Kyrgyz independence, despite large federal investment, education graduation rates especially in rural areas dipped significantly and culminated in a new crisis that is ongoing today: internal and external migration. By 2009, the capital of Bishkek had over one million internal migrants, drastically impacting the education of the Kyrgyz population. It is estimated that in 2011 every second household had a family member leave home in order to find work (Elkeeva, 2011).
The USSR heavily subsidized the rural areas where 60 percent of the population lived amounting to 13.5 percent of the annual GDP in 1989 (USDA, 2002; Sagynbekova, 2017). Additionally, the USSR invested substantially in education and agriculture initiatives. After independence, the Kyrgyz government made considerable efforts to maintain these policies and supported the rural regions with compulsory education through grade nine. It also increased its GDP investment in education from 3.7 percent in 2003 to 6.03 percent in 2017, one of the highest GDP investments in Central Asia (Bransten, 2018; World Bank 2018).,. Despite these adjustments, the Kyrgyz government and economy cannot meet the levels of aid the USSR provided.
According to the Central Asian Bureau for Analytical Reporting, high inequality continues even at the primary and secondary level with a third of children living in poverty (Valeeva, 2018). Often, boys drop out of school to start working and girls leave due to an early marriage, particularly in rural areas. Boys usually become migrant laborers traveling to the capital city of Bishkek or to the city of Osh; roughly seven percent go to Russia and four percent to Kazakhstan, which does not require work permits (Elkeeva, 2011).
In 2016, there were 61,000 children with at least one parent in labor migration and by 2019, it was assessed that more than 277,000 children had been abandoned by migrant parents (Arzymatova, 2019). As a result of these staggering numbers, the Kyrgyz government is working on a way to track this population.
Currently in the Code on Children of the Kyrgyz Republic, the category "children of labor migrants" does not have a legal definition which makes tracing and passing legislation to aid this population very difficult (Arzymatova, 2019).
Children who are abandoned by their parents are often left with a grandparent, a relative, or an older sibling. These children tend to struggle academically, have poor attendance, and often are pushed by family members to work instead of attending school. Incidents of abuse to children of migrants are being reported at increasingly higher rates – the Bishkek Children's Clinical Hospital estimates every second child is a victim of violence by a family member (Arzymatova, 2019).
Nevertheless, many migrants take their children with them when searching for work. This route, even though the child is with their parents, causes many significant roadblocks to obtaining an education as well. These children frequently can't get the necessary paperwork to attend local schools in the big cities. The Kyrgyz registration process is not easy for migrant parents to navigate, especially since the family is not permanently relocating. Subsequently, families also do not have access to healthcare or any social services, leaving the family in need of additional income.
"If a decision needs to be made for a child to study or work, the family makes a choice in favor of the latter," according to CABAR (Valeeva, 2019). Unfortunately, this is what happens to children of migrants whether they are left behind with family or brought with the parents. Consequently, children of migrant parents are not getting a proper education which is a key component to stopping the cycle of poverty, especially in Kyrgyzstan's rural communities. Parents are in an impossible situation facing poverty with no safe option for their children nor a viable alternative for their education. Therefore, it is essential for the Kyrgyz government to step in with targeted and sustained assistance for these citizens.
When education and literacy were at record high rates under the USSR, rural subsidies allowed poverty- stricken families to keep their children enrolled in school instead of needing the supplemental income from the child's labor. Ideally, these subsidies would also help stimulate the rural economy to allow families to stay there, instead of migrating to cities and other countries looking for work. However, before the Kyrgyz government can ensure that their policies will be effective, a legal, statutory definition is needed for the children of migrants. This will allow the government to devote time and resources into identifying this group of students and the effectiveness of future policies.
In Kyrgyzstan, the impoverished turn to migrant work to support their families which often causes their children's education to greatly suffer. Without proper education, these children join the ranks of unskilled migrant laborers, continuing the cycle of their parents. However, there are solutions that the Kyrgyz government can implement, in addition to its strong investment in the nation's education, that can break the cycle and give the children of migrants the opportunity for a safe and fulfilling education.
References
Agricultural Productivity and Efficiency in Russia and Ukraine (Rep.). (2002). Retrieved 2020, from United States Department of Agriculture website: https://www.ers.usda.gov/webdocs/publications/41466/31378_aer813c_002.pdf?v=0
Arzymatova, A. (2019, November 14). Kyrgyzstan: How to Resolve Issues of Violence Against Children of Migrant Workers? Retrieved October 01, 2020, from https://cabar.asia/en/kyrgyzstan-how-to- resolve-issues-of-violence-against-children-of-migrant-workers
Bransten, J. (2008, April 09). Central Asia: As World Marks Literacy Day, What Of USSR's Legacy?
Retrieved October 01, 2020, from https://www.rferl.org/a/1104253.html
Elkeeva, K. (2011, August 24). Migration: Pain and Rewards. Retrieved 2020, from https://www.azattyk.org/a/kyrgyzstan_migration_sosial/24306816.html
Kyrgyzstan: Human Resource Development Starts from School. (2019, June 29). Retrieved October 01, 2020, from https://cabar.asia/en/kyrgyzstan-human-resource-development-starts-from-school
Sagynbekova, L. (2017). Environment, Rural Livelihoods, and Labor Migration: A Case Study in Central Kyrgyzstan. Mountain Research and Development, 37(4, Focus Issue: Implications of Out- and In- Migration for Sustainable Development in Mountains), 456-463.
Valeeva, A. (2018, October 15). What are the Consequences of Secondary Education Crisis in Kyrgyzstan?
Retrieved October 01, 2020, from https://cabar.asia/en/what-are-the-consequences-of-secondary- education-crisis-in-kyrgyzstan
World Bank. (2018). Government expenditure on education, total (% of GDP). Retrieved October 01, 2020, from https://data.worldbank.org/indicator/SE.XPD.TOTL.GD.ZS
Bio
Amy Elliot-Meisel is an Undergraduate Academic Advisor at Roosevelt University in Chicago, IL. She is currently pursuing a Masters in Education degree with specialization in Cultural and Education Policy Studies at Loyola University Chicago.
Recommended Posts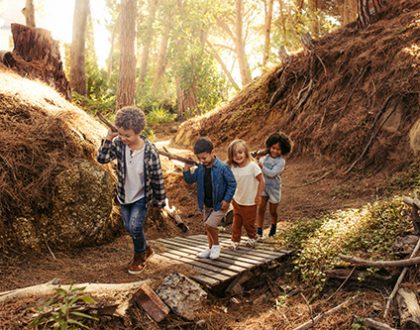 December 3, 2020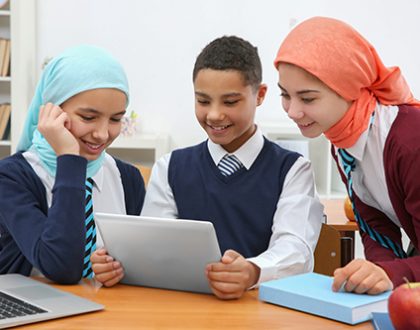 December 3, 2020