---
Lecture on Sufi Communication Studies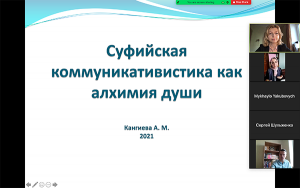 The International Institute of Islamic Thought and the Institute оf Knowledge Integration continue the series of lectures for the CIS countries, and on April 10, Dr. Aliye Kangieva presented her research titled «Sufi Communication as "Alchemy of the Soul"»
In her lecture, Dr. Aliye Kangieva spoke about Sufism as a communicative model allowing a person to reveal his/her potential and to undergo the stages of spiritual growth through communication, about modern communicative philosophy. Dr. Kangieva focused on the concept of Sufi communication and the main problems of "alchemy of the soul", namely the problems of transformation, development, growth, and unlocking potential in the modern world.
Dr. Kangieva also addressed the issue of senses: sense is always communicative (the communicative nature of sense), sense is always supra-rational, the path towards sense lays through care, sense exists only where there is a goal.
Recording of the lecture «Sufi Communication as "Alchemy of the Soul"» will soon be available on the YouTube channel of the Institute of Knowledge Integration.
More than 30 participants from different countries, including Ukraine, Russia, Azerbaijan, Belarus, Georgia, Kyrgyzstan, Uzbekistan, Kazakhstan, attended the event. At the end of presentation, there followed discussion of questions related to the topic.
The next lecture is scheduled for April 23, it will be given by Professor Georgi Sanikidze and focus on the topic «Islam as a Religion of Minority – the Case of Georgia».
Recommended Posts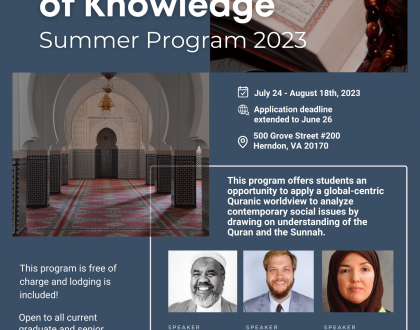 July 27, 2023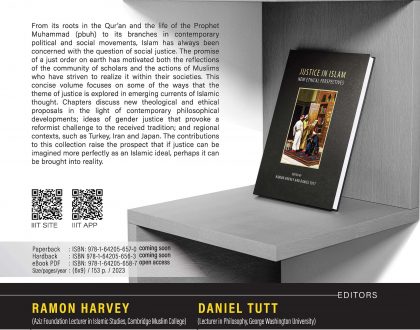 June 14, 2023