---
Lecture on Collective Ijtihad and New Methodology of Maqasid al-Shariah for CIS Countries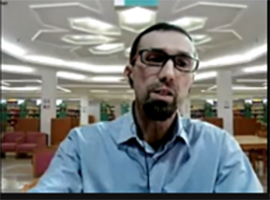 The International Institute of Islamic Thought (IIIT) and the Institute of Knowledge Integration (IKI) continue the series of lectures on current issues of Islamic Studies for the CIS countries. On February 21, the lecture titled "Collective Ijtihad and the New Maqasid Methodology" was presented by Dr. Ildus Rafikov, Managing Director of IKI and Senior Research Fellow at Maqasid Institute.
In his speech, Dr. Rafikov introduced the Institute of Knowledge Integration (IKI) and its certified program "Islamic Thought and Knowledge Integration", highlighting the opportunity to enroll in the full program or take elective courses. Among the advantages of enrolling in the program, he named the following: it is free and it gives the opportunity to communicate with representatives of different countries, as well as to join international community of scholars of Islam. Dr. Rafikov also recommended books on collective ijtihad, available on the official IKI website (https://ikiacademy.org/library/all).
Then, the speaker focused on the following aspects of his topic:
essence and importance of ijtihad,
why is it collective,
purposefulness of Sharia,
methodological approach.
Dr. Rafikov explained the meaning of ijtihad in accordance with different approaches and concepts, he gave a comparison of qualities of mujtahid according to classical and modern approach. Classical approach in particular implies knowledge of the Sharia sources, of the Arabic language, traditions and norms of society, ability to derive legal rulings, a just and fair nature. While according to modern approach, qualities of mujtahid include expertise in specific discipline, active involvement in scientific and teaching activities, recognition by other scholars, articles and books publication, knowledge of more than one language, monotheistic (tawheedy) worldview.
The charts illustrating Shariah goals and connections between different groups and values, traits, concepts, etc., presented by Dr. Rafikov, aroused particular interest of the audience.
More than 30 participants from different countries, including Ukraine, Russia, Azerbaijan, Kyrgyzstan and Kazakhstan attended the lecture. At the end of presentation, there followed questions about modern concepts and limitations of ijtihad.
The next lectures from the series are scheduled for March, which will be announced on our page later.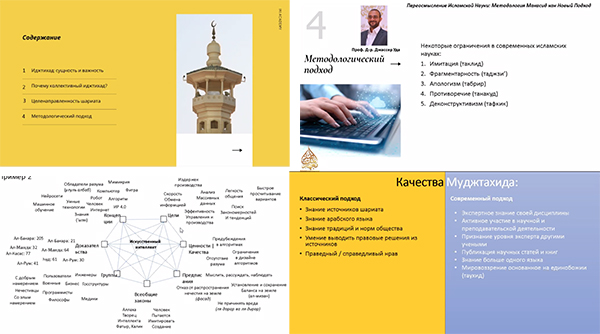 Recommended Posts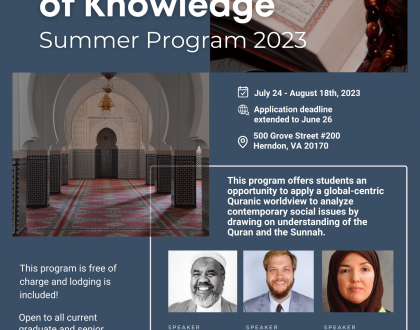 July 27, 2023