---
Launched Today: First IIIT Webinar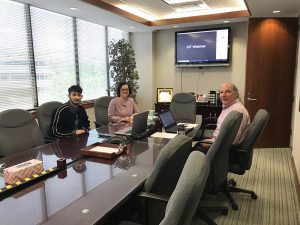 Today, on April 14th, 2020, at 9:00 AM (EST), IIIT launched its first Webinar as part of a series of three on the human development approach and universal values that are at the center of the Advancing Education in Muslim Societies (AEMS) initiative.
The webinar featured an interactive conversation with Dr. Ahmed Alwani, the Vice President of IIIT. Dr. Alwani described the overall objectives of the AEMS initiative and its main goal to continue the work of the founders on the Islamization and later Integration of Knowledge. AEMS recent activities, headed by Dr. Alwani, carried the reform agenda to the theoretical and empirical research spaces in Muslim majority societies using the human development approach as a process and an outcome while focusing on values and more specifically universal values that are rooted in Quranic teachings.
The conversation during the questions and answers session addressed contributions of IIIT to an educational reform movement in formal, non-formal, and informal settings and in various areas and regions around the globe. The webinar was moderated by Dr. Ilham Nasser, the Director of Mapping the Terrain Research.
Below is a recording of the webinar.
Recommended Posts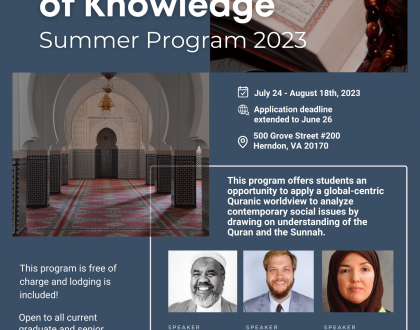 July 27, 2023