---
Islamic Concept of History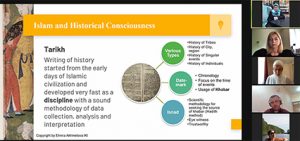 The International Institute of Islamic Thought and the Institute оf Knowledge Integration continue the series of lectures for the CIS countries. On July 15, Dr. Elmira Akhmetova, an Associate Professor at the Institute of Knowledge Integration (IKI) and an Adjunct Associate Professor at University of South Australia, gave a lecture titled "Islamic Concept of History".
During her presentation, Dr. Elmira Akhmetova outlined the Quranic worldview of history, the significance of history in Islam and the methodology of studying history in Islamic scholarship. She also focused on the earliest historical works in Islamic civilization.
According to Dr. Akhmetova, writing of history started from the early days of Islamic civilization and developed very fast as a discipline with a sound methodology of data collection, analysis and interpretation. The history existed in various types, such as history of tribes, history of cities and regions, history of singular events, history of individuals. At the early age of Islam, two main perspectives in studying history emerged, namely, perspective of hadeeth scholars (studying Islamic history with an attention to the mission of the Prophet PBUH, Seerah books emerged through clear isnad system as methodology by the end of the 1st century Hijri), and perspective of tribal history (writing history focused on tribal activities as a continuation of pre-Islamic history perspective, Kufa and Basra emerged as main centers for this perspective). 
Regarding the Quranic concept of history, Dr. Akhmetova gave an example of history lessons from the Quran. Ancient historical anecdotes mentioned in the Qur'an are warnings against the problems on our path, this is why Quran not only motivates the Muslims to study history but also stresses the need of historical knowledge as a moral exhortation to the believers.
After the main part of the presentation, the audience were given a chance to ask questions. Participants were interested in different aspects of periodization and chronology of history, the possibility of using Western and secular methods of historical research to study the history of Islam, and in literature on the history of Islam. Many students and young scholars who attended the session found it useful for their further research.
More than 80 participants from different countries, including Malaysia, Indonesia, India, Tanzania, Georgia, Ukraine, Russia, Kyrgyzstan, Kazakhstan, Germany, Bangladesh, and others, took part in the lecture.
Recording of the lecture "Islamic Concept of History" will soon be available on the Institute of Knowledge Integration YouTube channel.
Recommended Posts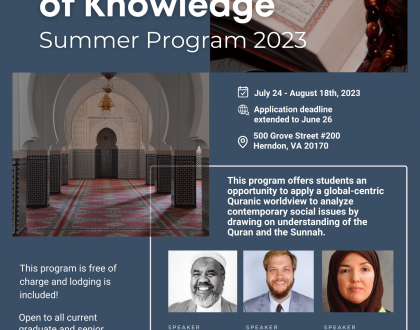 July 27, 2023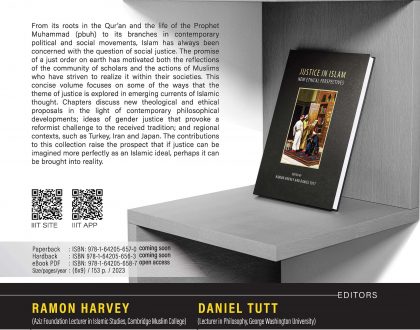 June 14, 2023