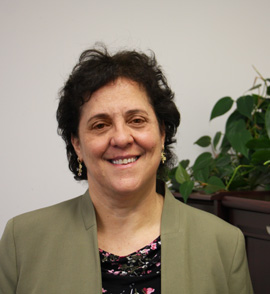 Dr. Ilham Nasser is an educator who spent over 25 years in teacher training and research in different educational settings in the U.S.A., Africa, and the Middle East. She completed a Ph.D. in Human Development and Child Study at the University of Maryland-College Park and worked for several years as a classroom teacher and a school counselor. She has researched and published on the topic of teacher development including teachers' motivation, teacher preparation and professional development with focus on exploring classroom practices and pedagogues to promote peaceful behaviors and attitudes. Her recent research on teaching for forgiveness in Arab schools includes five countries and more than 590 teachers. Ilham Nasser is a senior researcher at IIIT- AEMS project and previously an associate professor in education and teacher training at George Mason University in Virginia, United States.
She was a member on the Council of Ethics for children from 2011-2018, a part of Arigatou International, an organization dedicated to strengthening families through fostering ethical values and spirituality in early childhood. She is currently an expert adviser on the Consortium on strengthening families, convened by Arigatu International, in Geneva. Dr. Nasser is the Chair of the Peace Education Special Interest Group at the American Education Research Association for the academic year 2018-2019. She previously served as the program Chair for that group.
Nora El-Bilawi is a fellow researcher at The International Institute of Islamic Thought (IIIT). She has a Ph.D. and a Master's degree from George Mason University, College of Education and Human Development with a specialization in multicultural education, international education, and curriculum and instruction. She has taught graduate and undergraduate courses in online, hybrid, and in face-to-face class format focusing on cultural studies, international and globalization perspectives, and on language learning methods and strategies. Dr. El-Bilawi is currently an assistant professor of education at Hood College, Fredrick MD. Also, she held a position during 2014-2016 as an assistant professor of education at the American University in Dubai, UAE. Her research interest and field publications focus on international education, multiculturalism/multilingualism, education reform, teacher training/education, and curriculum and instruction.
Maryam Saroughi is a PhD candidate at George Mason University, College of Education and Human Development with specialization in educational psychology. She has taught courses to undergraduate students at Mason and has conducted workshops in teacher training and multicultural education. Her research interests include; intercultural communication, teacher preparation and advancing education, social justice and students' success with a focus on self-efficacy and well-being.