---
IIIT's Second Webinar on Human Development Draws Global Audience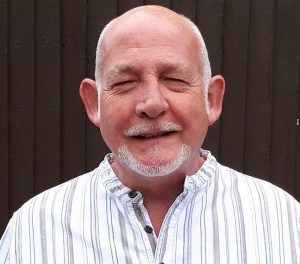 IIIT successfully held its second webinar, part of The Human Development series on June 4, 2020. The presentation on "Adult Development and the Spiral Dynamics" was given by Keith E. Rice and moderated by Dr. Ilham Nasser, Director of Mapping the Terrain Research for the Advancing Education in Muslim Societies (AEMS) initiative.
From the United Kingdom, Keith E. Rice is a longstanding adherent of the Graves/Spiral Dynamics model, having first trained with Don Beck & Chris Cowan in 1998. He subsequently worked with Beck on the HemsMESH project 1999-2000 and was one of the founders of the Centre for Human Emergence UK in 2009. Rice attended Beck's First Confab in 2000 and returned to Dallas to be a speaker at Said E Dawlabani's Spiral Dynamics Summit on the Future in April 2018. He was interviewed by video for the first Integral African Conference in June 2019. He has used the Gravesian (Integrated developmental theorist) approach in management consultancy, teaching/training and psychotherapy. The model is at the core of his 2006 book, 'Knowing Me, Knowing You', and his website is concerned with reconfiguring the behavioural sciences, primarily around Graves/Spiral Dynamics. The model is featured prominently in Psychology courses Rice teaches at Shipley College and Rossett Adult Learning in Harrogate, Yorkshire.
The presentation provided an overview of the Spiral Dynamics Model, explaining how it added to other theories such as Maslow's Hierarchy of Needs. Rice then delved into Graves' color-coded development system and had participants complete handouts to better understand where they situate themselves in the different categories of attitudes towards life pertaining to work, home, personal relationship, children, friends, and community. Participants reflected on their different levels of thinking and how these would either change or remain the same in different contexts and cultural settings. Rice then engaged with the audience in a question and answer discussion. The webinar ended on a positive note with attendees eagerly asking about the topic for the next webinar. For more information on the content of this webinar, the video recording is available below. The Spiral Dynamics Model and approach to development plays a role in AEMS's Mapping the Terrain empirical research. To read more on the way its utilized in the study, follow this link to the 2018-2019 Mapping the Terrain Report.