---
IIIT Islamic Studies Junior Faculty Workshop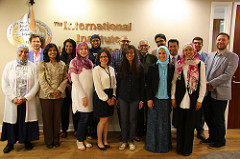 The International Institute of Islamic Thought (IIIT) hosted their first annual workshop for Junior Faculty of Islamic Studies on May 25 and May 26, 2016, at the IIIT office in Herndon, VA. The workshop was designed to provide a forum and support for junior faculty in Islamic Studies and related disciplines, and to help them navigate the straits of tenure-track and junior faculty life – both personally and professionally. Dr. Ermin Sinanović, IIIT's Director of Research and Academic Programs, and former IIIT Resident Fellow, SherAli Tareen, coordinated the workshop. There were four faculty mentors who provided support and suggestions for the junior faculty through their academic journeys. The faculty mentors were: Dr. Asma Sayeed, Associate Professor at UCLA, Dr. Jamillah Karim, former Associate Professor at Spelman College, Dr. Jonathan Brown, Associate Professor at Georgetown University, and Dr. Abdulaziz Sachedina, IIIT Chair in Islamic Studies at George Mason University.
A lecture by Dr. Sachedina kicked off the workshop sessions by recounting the various challenges he has faced over the course of his career spanning 40 years. He raised questions about the struggles in particular that Muslim academicians of Islamic Studies face when dealing with their responsibility to the scholarship and their membership in the community. He also stressed the importance of publishing and developing one's authentic self through the teaching and writing process.
The junior faculty shared their personal experiences and their concerns of the difficulties of balancing multiple responsibilities at their institutions. They were very open and receptive to the support and advice that the faculty mentors shared. The junior faculty participants were: Ali Altaf Mian, Asaad Al-Saleh, Feryal Salem, Hadia Mubarak, Ilyse Morgenstein Fuerst, Katrin Jomaa, Mashal Saif, Norbani Ismail, Samy Ayoub, and Shobhana Xavier.
Throughout the workshop Dr. Sinanović emphasized IIIT's commitment to providing support for Junior Faculty, and hoped that the mentoring process will continue beyond the two days of the workshop.
Recommended Posts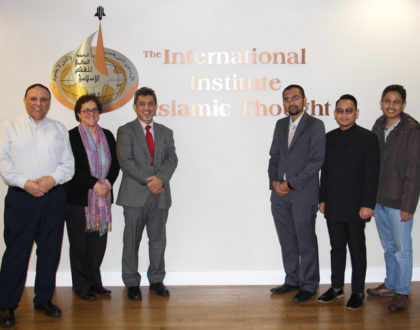 December 21, 2018
November 26, 2018