---
IIIT Hospitality Suite a Success!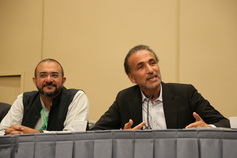 The International Institute of Islamic Thought held its annual IIIT Intellectual Panels at the ISNA Convention on September 3-4, 2016. Five panels were organized, as well as IIIT Distinguished Scholar Award, and the Dr. Barzinji's Memorial Lecture. IIIT also had book exhibits at the bazaar and at the Registration Area.
On Saturday, there were three panels. "The Fiqh of Citizenship" was presented by Dr. Tariq Ramadan and Dr. Jasser Auda, and moderated by Dr. Abubaker Al-Shingieti. The second panel, "Islam and Democracy: Roots and Realities", was presented by Prof. Abdulaziz Sachedina and Amb. Ebrahim Rasool and moderated by Dr. Dalia Fahmy. Dr. Jasser Auda and Amb. Ebrahim Rasool were the panelists on the third lecture "Maqasid Al- Shariah as a Philosophy of Islamic Law: A Systems Approach".
Every year, IIIT presents its IIIT Distinguished Scholar Award to a scholar who has contributed extensively to the scholarly field. This year, the award was presented to Dr. Tariq Ramadan. Following the Award ceremony, Dr. Ramadan and Amb. Rasool spoke at the Dr. Barzinji's Memorial Lecture.
On Sunday, the panels included "The Story of the Qur'an" by Dr. Ingrid Mattson and Dr. Hadia Mubarak, and "Higher Education in North America" presented by Jihad Turk, Dr. Shabana Mir, Dr. Ermin Sinanovic, and Munir Shaikh.
Detailed Report
Recommended Posts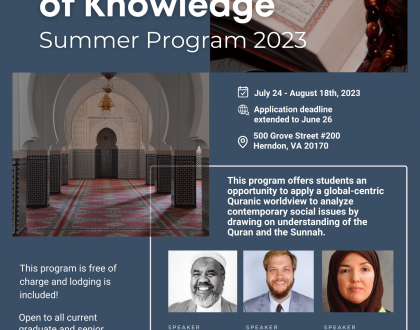 July 27, 2023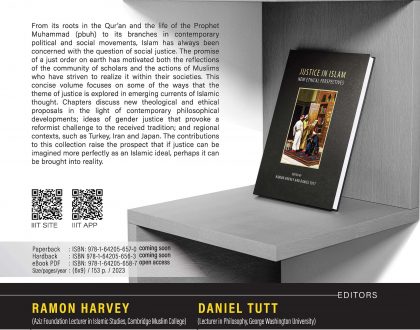 June 14, 2023