---
IIIT Held a Roundtable on Promising Practices in Education in the Muslim World

The International Institute of Islamic Thought (IIIT) held a roundtable to commence its planned initiative on Promising (Best) Practices in Education in the Muslim World. The roundtable brought together an expert on Promising Practices projects (Dr. David Anderson) and experts on education in Muslim societies (Dr. Amaarah DeCuir, Dr. Ilham Nasser, and Ms. Afeefa Syeed), and was attended by educationalists in the community and IIIT staff.
The key element in the roundtable was to learn from existing models of Promising Practices. The roundtable concentrated on lessons learned from practice and from real application of similar models. The themes of the roundtable included:
How are Promising Practices criteria developed (reaching wider audience, sustainability, providing for basic needs, etc.)?
What are objectives of a Promising Practice Project (raise awareness, influence policies, replication, motivation through competition, etc.)?
What models are used to operate a Promising Practice Project (Frequency, models of announcements, selection process, compilation of information, presentation, etc.)?
What are shortcomings, if any, of Promising Practice Projects?
What are evidence-based effects of Promising Practice Projects?
What can be unique elements of a Promising Practice Model for education in Muslim societies?
Following welcoming remarks by IIIT President, Dr. Hisham Altalib, and Qur'an recitation by Saber AlKilany and Saulat Pervez, the roundtable began with an overview of the Promising Practices Initiative and its position within IIIT's Advancing Education in Muslim Societies project (AEMS). Dr. Amr Abdalla -Director of Assessment and Evaluation at IIIT- outlined the methodology of Promising Practices projects with a focus on their essential categories and themes. He also explained the objective of the roundtable, which was to provide a roadmap for future work on the initiative.
The four speakers then gave presentations to reflect their areas of expertise. Dr. Anderson -Professor Emeritus of Education and Human Development, George Mason University- reflected on his experience designing and launching a national Promising Practices project on college drug and alcohol prevention. He outlined the key elements necessary for designing and implementing Promising Practices projects and emphasized the need to form an advisory council to lead and guide the effort. He also highlighted the need to be flexible and adjust to meet various expectations, and particularly to make information useful to the target audience.
Afeefa Syeed -Head of School/Founder at Al Fatih Academy and an Independent Consultant- used her experience as a founder of a school to bring up that teaching must be related to its cultural and geographical context. She shared examples of educational programs in Tajikistan, Indonesia and India, and highlighted the importance of focusing Promising Practices projects on what was relevant to different audiences. For example, projects in Tajikistan may focus on identity issues. In Indonesia, after the Tsunami, projects would have focused on resiliency and recovery. Dr. DeCuir -a faculty member at the American University School of Education, spoke about the need for transformational learning. She asserted transformation as a key objective and criteria of Promising Practices in Muslim educational contexts. Dr. Nasser -Senior researcher and education specialist- spoke about the best education practices working with Quranic school teachers in Chad and Niger, and with communities in the West Bank. She tied Promising Practices criteria to KSA's of learning (Knowledge, Skills, Attitudes). She asserted that Purpose should be included among the key categories of Promising Practices project designs.
Following the panel presentations, the group was invited to ask questions to the panelists, and offer their own expertise. Some of the suggested objectives and criteria for Promising Practices projects in Muslim societies included: social justice, character building, and instillation of hope. One comment that spurred discussion was that a Promising Practices project should be asking the right questions, not necessarily focused on the right answers. The idea of geographical context also was a main talking point, as an example of education in Finland versus Bangladesh was used. Those doing the promising practice should make sure their initiative is communicated to their pool using means that are suitable. Sometimes researchers may have to search for specific promising examples and conduct their own research around them. The discussion concluded with an intriguing concept: Should the focus also be on "Failing Practices"? Participants suggested that "it is all about the framing," and did not exclude it as a potentially useful concept to pursue.
The roundtable closed with a brief summary of the roundtable and discussion, and was followed by a focused consultative meeting that laid out specific directions for an action plan to launch the initiative.
Recommended Posts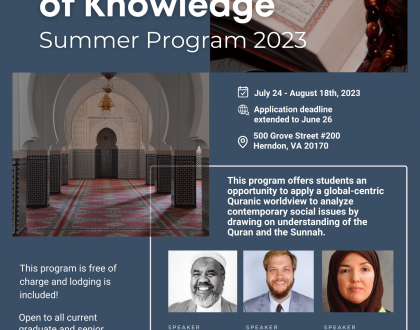 July 27, 2023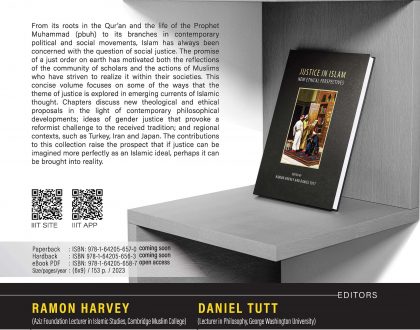 June 14, 2023