---
Kyrgyzstan: IIIT Books-in-Brief and Occasional Papers Series Launched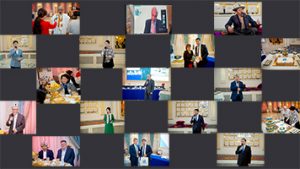 On April 15, 2021, the International Institute of Islamic Thought (IIIT) and the Public Charitable Foundation "IHSAN-HAIRIA" launched  IIIT's Books-in-Brief and Occasional Papers series during a Ramadan iftar gathering in Bishkek, Kyrgyzstan.
During the opening ceremony, Dr. Almaz Ibraev Orozakunovich, director of the International Center of Research and Education welcomed the guests and congratulated them on the occasion of Ramadan. He then gave a brief overview of IIIT and then elaborated on the Kyrgyz editions of the Books-in-Brief and Occasional Papers series.
Dr. Anas Al-Sheikh Ali, director of Publications & Translation at IIIT, attended virtually through Zoom conference. He also congratulated the guests on the blessed month of Ramadan and gave an overview of IIIT, including its mission, vision and objectives. Magomedov Magomed Musaevich , President -of the Public Foundation "IHSAN HAIRIA" spoke as well.   
The event was attended by almost one hundred guests from various government and non- government sectors. At the end of the event, they expressed their admiration for the work that IIIT is doing.
Recommended Posts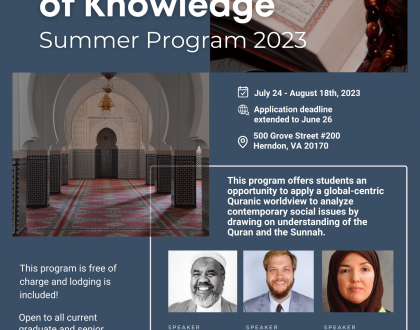 July 27, 2023