---
Higher Education Roundtable Discussion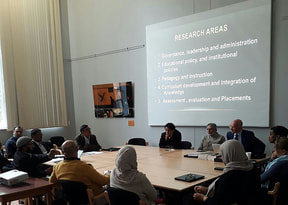 On 16th October 2017, after the conclusion of the IIIT Cape Town Summer School, a roundtable discussion was hosted by the 
University of the Western Cape 
in collaboration with the IIIT South Africa Chapter. Local academics from the University of the Western Cape and the 
University of Stellenbosch 
were invited to attend and contribute to the discussion on the Crisis of Higher Education. Dr. Anas Al-Shaikh-Ali, Dr. Beddy Ebnou and Prof Muhsin Abul Fadl represented IIIT. Fourteen individuals attended the roundtable, with notable academics such as Dr. Nuraan Davids, Prof Yasien Mohamed, Dr. Saidi, Dr. Badat. Dr. Anas gave a PowerPoint presentation on the global Crisis in Higher Education, the IIIT Advancing Reform of Higher Education in Muslim Societies project, and the work done so far. This stimulated a robust discussion on the South African experience to education. The discussion concluded at 13:00 with lunch and informal discussions taking place after. Dr. Nuraan Davids of the University of Stellenbosch showed keen interest to collaborate with IIIT for future endeavors and programs.
---
Pending Proposals
An annual IIIT Cape Town Summer School which will serve as a pan African IIIT Summer school for outstanding and promising students who have excelled at their local national summer schools. The pan African Summer school will be hosted and sponsored (local on ground costs) by the SK Trust. The objective of the pan African summer school will be to centralize and optimize the available resources in Cape Town with the general ethos of the IIIT Summer schools. Such a development will allow more international affiliated IIIT lecturers present, teach and mentor promising students from Africa.
The establishment of a IIIT office, library and seminar facility in Cape Town. Mr. Rafiek Dawood of the SK Trust pledged complete financial support of a local IIIT office. Prof Muhsin will officially present the proposal to the IIIT executive committee in March 2018.
Recommended Posts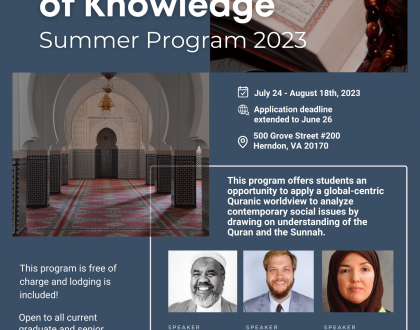 July 27, 2023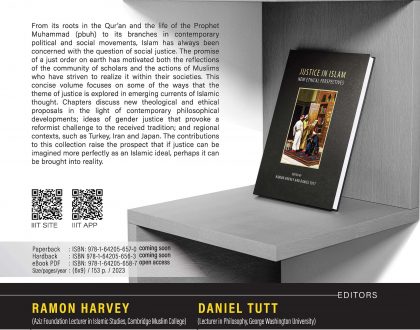 June 14, 2023