---
Discovering Charles Dickens: Reading Oliver Twist Through the Lens of Islam
Prophet Muhammad (peace be upon him) appreciated Labid ibn Rabiah's pre-Islamic poetry and is reported to have said that the Jahiliyyah poet Umaiya ibn Abu Salt "was about to become a Muslim (in his poetry)." Hence, it can be argued that whether or not a literary text is Islamic depends on its content, not necessarily on the (religious) identity of its author. Given the pre-eminence of justice as the bedrock of the Islamic conception of life, the advocacy for social justice and egalitarianism in the works of Charles Dickens is often presented as a reason to characterize the Victorian novelist as Islamic. Dickens' novels were inspired by his commitment to social reform and justice, as they were driven by his quest to find voices to stand up against social injustices for safeguarding the rights of the poor and the orphan. Such an artistic strategy of establishing justice for the downtrodden and the welfare of the orphan is very much in line with the Islamic theory of literature. Given this theoretical background, in this paper, I shall examine Dickens' treatment of social issues of poverty and orphanhood in Oliver Twist through the lens of Islam. Such an interpretation of the novel will inform its readers about Islam's take on the problems of orphanhood and child abuse which are highly relevant to our complex twenty-first century societies.
If it is agreed that the pinnacle of the glory and global prestige of English Literature is perhaps behind us, seeing its texts from Islamic perspectives may generate new insights and give it salvific value per se. This new lens will make English Literature relevant to, and prolong its prevalence in, Muslim societies by way of exploring points of convergence between Islam and the literary tradition. This paper is part of my continuous endeavours to view the life-world depicted in a literary text from Islamic worldviews to determine whether it concurs with or contradicts Islamic teachings. Given that Islam is often at the centre of public scrutiny and academic debate, in literary discussions, it can be placed above proselytism or Islamophobia and discussed to inform (Muslim) students about its take on issues they encounter in various literary texts.
Please click here to register for this free virtual event!
About Professor Dr. Md. Mahmudul Hasan
Dr Md. Mahmudul Hasan is with the Department of English Language and Literature at International Islamic University Malaysia (IIUM). Since he completed a PhD in comparative literature at the University of Portsmouth, he has taught at the University of Dhaka (3 years) and IIUM (13 years) in addition to doing a postdoctoral stint at the University of Heidelberg, Germany. He has presented papers at conferences held in the USA, UK, Australia, Japan, Canada, Malta, and other countries. Dr Hasan has published extensively in the fields of postcolonial, Islamic, South Asian and Muslim diasporic literatures as well as Islamic and English studies with presses such as the Asiatic Society of Bangladesh, Brill, Georgia Southern University, IIIT, Orient BlackSwan, Routledge, SAGE, Wiley-Blackwell and others. He guest-edited (with Mohammad A. Quayum) "Special Focus: Bangladeshi Literature in English," Journal of Postcolonial Writing (Routledge), 58:6, 2022.
In addition to teaching, research, and supervision experiences, Dr Hasan has developed academic and research skills through editorial involvement in journals and research projects. He edited Journal of the Asiatic Society of Bangladesh (Humanities) and currently edits Asiatic: IIUM Journal of English Language and Literature.
Dr Hasan received pre-university education under Bangladesh Madrasah Education Board where the curriculum included courses in Arabic and Islamic studies along with more general subjects. This background has proven immensely useful in his pursuit of looking at English literary texts from Islamic perspectives.
He is the author of Islamic Perspectives on Twentieth-Century English Literature (2017). The current paper is part of his ongoing research on Islamic perspectives on Victorian English literature. His coedited books include Bangladeshi Literature in English: A Critical Anthology (2021), A Feminist Foremother: Critical Essays on Rokeya Sakhawat Hossain (2017), and Displaced & Forgotten: Memoirs of Refugees (2017). His most recent journal article is "African and Islamic: Doris Lessing's Notion of Writerly Commitment in 'The Small Personal Voice'" (2023).
Boshra Zawawi is a senior instructional designer at FXUA. She holds a Ph.D. in Learning Technologies Design Research, a Master of Education in Curriculum and Instruction with a concentration in Instructional Design and Development, and an e-Learning Graduate Certificate from George Mason University.
Dr. Zawawi is a creative and passionate designer who continuously searches for interactive learning solutions to support learning excellence and students' achievement. She holds exceptional knowledge of instructional design (ID) models, adult learning theories, and sound pedagogical strategies to create learner-centered learning environments.
Dr. Zawawi has several years of ID expertise in higher education, private, and government sectors. She also has previous experience teaching in higher education. She is an Adobe Certified Professional – Adobe Captivate.
Dr. Zawawi has several publications focusing on online learning technologies, social learning, and integrating formal and informal learning for higher education students. She presented her research at national and international conferences in the Netherlands, Saudi Arabia, and the United States. Dr. Zawawi is also the Director of Communities of Practice at the Association for Talent Development (ATD) Metro D.C. Chapter.
Recommended Posts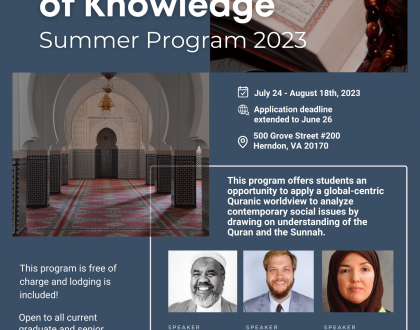 July 27, 2023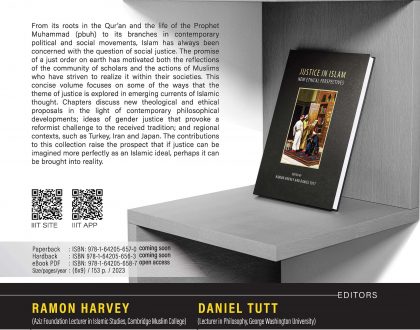 June 14, 2023