---
Book Talk: "Rebellious Wives, Neglectful Husbands" By Hadia Mubarak | Moderated By Dr. Roshan Iqbal
The International Institute of Islamic Thought (IIIT) hosted Dr. Hadia Mubarak, Assistant Professor of Religion at Queens University in North Carolina, for a book talk on Wednesday, June 22. Dr. Mubarak discussed her newly published book, Rebellious Wives, Neglectful Husbands: Controversies in Modern Qurʾanic Commentaries (Oxford University Press) with Dr. Roshan Iqbal, Associate Professor at Agnes Scott College in Georgia, who moderated the session.
In Rebellious Wives, Neglectful Husbands, Dr. Mubarak compares three influential, modern, Sunni Qur'anic commentaries with medieval commentaries spanning the 9th to 14th centuries on polygyny, divorce, sexual neglect, and marital hierarchy (verses 2:228, 4:3, 4:34, and 4:128). Instead of pitting a seemingly egalitarian Qur'an against an allegedly patriarchal exegetical tradition, Dr. Mubarak has identified critical shifts in modern Qurʾanic interpretations on the subject of women, capturing a pluralistic, complex, and evolving exegetical tradition.
The webinar drew attendees from Albania, Indonesia, UK, Sri Lanka, South Africa, Ghana, Kyrgyzstan, Tanzania, Malaysia, and the US, among other places.
The recording of the book talk can be viewed here.
About Assistant Professor Hadia Mubarak
HADIA MUBARAK is an Assistant Professor of Religion at Queens University of Charlotte, where she teaches courses on Islam, comparative scriptures, women and gender in Islam, and the history of Islam in America, among other courses. She previously served as Assistant Professor of Religious Studies at Guilford College (2018-2020) and as a Research Fellow at New York University-Abu Dhabi (NYUAD)'s Institute in the Humanities (2017-2018). Mubarak completed her Ph.D. in Islamic Studies from Georgetown University, where she specialized in modern and classical Qurʾanic exegesis, Islamic feminism, and gender reform in the modern Muslim world. She currently serves as a scholar-in-residence with the Muslim Community Center of Charlotte (MCC) and a scholar with the Institute for Social Policy and Understanding (ISPU). Her new book, Rebellious Wives, Neglectful Husbands: Controversies in Modern Qurʾanic Commentaries, was published by Oxford University Press in 2022. You can find her publications at https://Queens.academia.edu/HadiaMubarak.  Click the book flyer to get the promotion code.
ROSHAN IQBAL hails from a small hamlet of 20 million–Karachi, Pakistan. She received her PhD in Islamic Studies from Georgetown University.  Prior to this she read for her MPhil at the University of Cambridge. She has studied in Pakistan, the US, Morocco, Egypt, Jordon, the UK, and Iran. Her research interests include gender and sexuality in the Qur'an, Islamic Law, Film and Media Studies, and modern Muslim intellectuals. Her forthcoming book is titled, 'Marital and Sexual Ethics in Islamic Law: Rethinking Temporary Marriage.' As an associate professor at Agnes Scott College, she teaches classes in the Religious Studies department and also classes that are cross-listed with Women, Gender, and Sexuality Studies and Film Studies. When she is not working, she loves talking to her family and friends on the phone (thank you, unlimited plans), tracking fashion (sartorial flourishes are such fun), watching films (love! love! love!), reading novels (never enough), painting watercolors (less and less poorly), and cooking new dishes (sometimes successfully).
Recommended Posts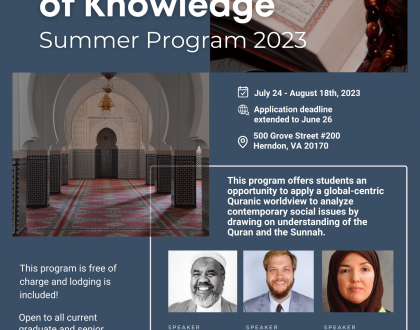 July 27, 2023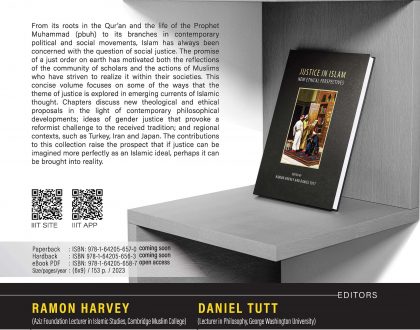 June 14, 2023