---
2018 Summer Institute for Scholars Ended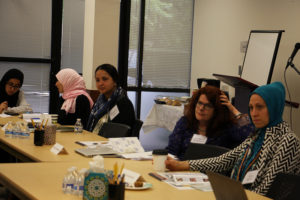 On Wednesday July 11, 2018, IIIT held the first day of the annual Summer Institute for Scholars, welcoming around 10 scholars for the occasion. The Summer Institute was be held from July 11 to July 13, 2018 in contingency with the Summer Student Program. The Summer Institute is an event dedicated to studying contemporary approaches in Islamic thought. The Institute is meant to bring together scholarly contributions that update our understanding of various sub-fields, methodologies, and topics.
​
---
This year's Summer Institute for Scholars theme was "Approaches to Islamic Studies in North American Universities." The theme is meant to offer novel approaches to teaching and studying Islam in North American colleges and universities. On the third day of the Institute, the AEMS Team presented a special panel. Advancing Education in Muslim Societies (AEMS) is IIIT's new research program.
The Summer Institute was directed by Ermin Sinanović, who offered opening remarks to this year's participants, alluding to the 2012 publication of Observing the Observer of which he also passed out copies to the room. Sinanović explained that this year's Summer Institute will be a way to continue the ideas of Observing the Observer, and even creating a new publication that will proceed the book.
The Keynote Speakers were Marcia Hermansen and Bruce B. Lawrence. Hermansen is Director of the Islamic World Studies Program and Professor in the Theology Department at Loyola University Chicago, and Lawrence is the Nancy and Jeffrey Marcus Humanities Professor of Religion at Duke University.
Papers were presented by Abla Hasan, an Assistant Professor of Practice of Arabic language and culture and the undergraduate adviser of the Arabic Studies Program at the University of Nebraska-Lincoln, Celene Ibrahim, a theologian and university chaplain at Tufts University; Munir Shaikh, Director of Academic Affairs and Planning at Bayan Claremont Islamic Graduate School in Southern California; Hina Azam, Associate Professor of Islamic Studies in the Department of Middle Eastern Studies at the University of Texas at Austin; Charles M. Ramsey, who holds a PhD in Islamic Studies from the University of Birmingham and is currently at Baylor University; Tabinda Khan, from Lahore University of Management Sciences and PhD holder from Columbia University, Timothy Gutmann, University of Chicago Divinity School; and Vincent Biondo, an Associate Professor and Chair of the Department of Religious Studies at Humboldt State University.
The Summer Institute was also attended by the 2018 Summer Student Program. This cohort consisted of 22 students who did not make any presentations during the Summer Institute but were encouraged to participate by asking questions and engaging in discussion. Many significant contributions were made. The Summer Institute was a valuable experience for the Summer students, giving them a first-hand experience with scholars and scholarly research projects that IIIT is engaged in.
Recommended Posts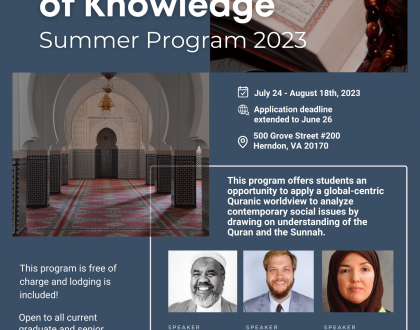 July 27, 2023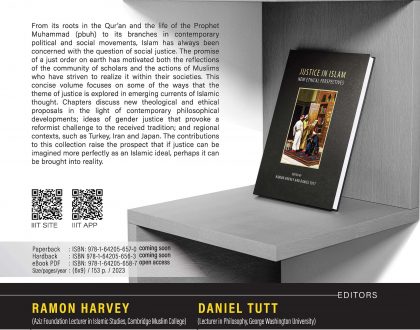 June 14, 2023