ROSE ASLAN is an assistant professor of global Islam in the Department of Religion at California Lutheran University. She teaches courses on Islam, the Abrahamic traditions, and the study of religion. She received her PhD in Islamic Studies from the Department of Religious Studies at the University of North Carolina at Chapel Hill, an MA in Arabic Studies from the American University of Cairo, and a BA in Near Eastern and Religious Studies from the University of British Columbia.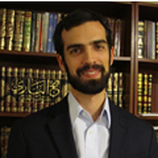 MICHAEL DANN is an Assistant Professor in the Department of Religion at the University of Illinois, Urbana-Champaign. He received his B.A. in Near Eastern Studies from the University of Michigan in 2006 and his Ph.D. from the Department of Religion of Princeton University in 2015. He is currently preparing a book manuscript on the reception of early Shi'ite narrators in the Sunni hadith tradition, entitled Powerful Memories, Pregnant Silences: Shi'ism and the Shaping of the Sunni Hadith Tradition.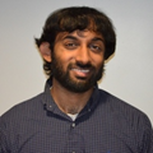 YOUNUS Y. MIRZA is an Assistant Professor of Islamic Studies at Allegheny College.  He completed his PhD from Georgetown University in 2012 and was awarded a Post Doc in Religious Studies at Millsaps College in 2012-13.  His dissertation was on the influential medieval historian and qur'anic exegete Ibn Kathir (d. 1373) whose works have been appropriated by Islamist movements.  His current research focuses on how modern Islamic Movements engage the Qur'an and the classical Islamic tradition.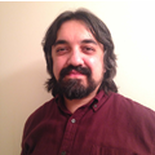 FUAD S. NAEEM is Assistant Professor of Religion at Gustavus Adolphus College. He has previously taught at Williams College and Georgetown University. He received his PhD from Georgetown University in Theological and Religious Studies—Religious Pluralism, focusing on Islam with a minor in Christianity (2015) and an M.A. in History of Religions—Hinduism and Islam from George Washington University. He has published in the journals Muslim World and Islamic Studies as well as contributing book chapters and many encyclopedia articles.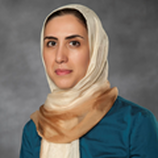 SAMANEH OLADI received her PhD in Religious Studies from the University of California, Santa Barbara. Dr. Oladi is currently an Assistant Professor in the School of World Studies at Virginia Commonwealth University. She specializes in Islamic jurisprudence and family law, Middle East, and women's studies. Dr. Oladi is currently working on a manuscript that looks at Muslim women's religious activism and its impact on bridging the gap between Islamic jurisprudence and gender justice in the realm of Islamic Family Law.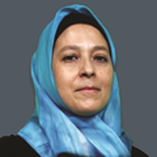 ASMAHAN SALLAH is an Assistant Professor at the department of Languages and Literatures at University of Wisconsin-Whitewater. She has a BA in English and a postgraduate diploma in Semitics from Aleppo University. She holds a Masters degree in English from Angelo State University in Texas and PhD in English from Texas A&M.  She has co-developed a Middle Eastern Studies minor at UW-Whitewater. Her research interests include Middle Eastern Studies, contemporary American fiction, and translation.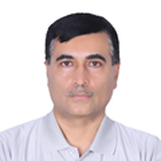 MOSTAFA YOUNESIE is an academic PhD scholar in classical Greek/Roman and Medieval Arabic/Latin ethical – and political thoughts. In these fields, he works historically on the basic ideas and concepts such as reason, justice, liberty, human being, nature, virtue and the like as they are thought by the master thinkers such as Plato, Aristotle, Cicero, Augustine, Farabi, Avicenna, Averroes and Aquinas in their core texts.

SHERALI TAREEN is Assistant Professor of Religious Studies at Franklin and Marshall College in Lancaster, PA. His work centers on Muslim intellectual thought in modern South Asia with a focus on intra-Muslim debates and polemics on questions of law, politics, and theology. He is also interested in the intersection of secularism and Muslim intellectual thought.