SAMY AYOUB  is a lecturer of Islamic Studies at the University of Texas Austin in the Middle Eastern Studies Department. He earned his Ph.D. in Islamic law from the School of Middle Eastern and North African Studies and the James E. Rogers College of Law at the University of Arizona. He earned a B.A. in Islamic jurisprudence from Al-Azhar University in Cairo, Egypt, in 2006, where he received systematic instruction in Ḥanafī jurisprudence. He also received an MSc. in Middle Eastern and Islamic Studies from the University of Edinburgh in Scotland, UK, in 2008. Dr. Ayoub's research interests cover the history of the early modern Ottoman Empire and contemporary Arab legal regimes. He is the co-winner for the 2015 Malcolm H. Kerr Dissertation Award.
SHOBHANA XAVIER  is a Visiting Assistant Professor of Religious Studies at Franklin & Marshall College. She teaches courses on Islam, Sufism, and gender/sexuality in Islam. Her research focuses on contemporary Sufism in North America and South Asia. She is interested in negotiations of Sufi identity both in Islamic and non-Islamic contexts, while engaging with roles of women, authority, and tradition, especially through spaces and rituals. Xavier earned a Ph.D. in Religious Studies at Wilfrid Laurier-Waterloo University in Ontario, Canada, in 2015. Her dissertation was on the Bawa Muhaiyaddeen Fellowship and its networks of affiliation in America and Sri Lanka. She has published in journals such as Sri Lanka Journal of Humanities, Social Compass, and Islamophobia Studies Yearbook. She is currently preparing a manuscript on contemporary Sufism with Meena Sharify-Funk and W. Rory Dickson (under contract with Routledge).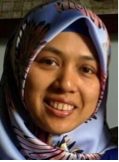 NORBANI ISMAIL is a visiting Malaysia Chair of Islam in Southeast Asia at Georgetown University's Prince al-Waleed bin Talal Center for Muslim-Christian Understanding, School of Foreign Services. She has a Ph.D. in Islamic Studies from the International Islamic University Malaysia where she was also an Assistant Professor of the Qur'an & Sunnah Studies for six years. Dr. Norbani's dissertation explored a comparative Qur'anic exegesis (tafsir) on women related issues in the works of an Indonesian exegete, Hamka (d.1981), and an Egyptian, Shaykh al-Sha'rawi (d.1998). Her research interests include modern interpretation of the Qur'an in Southeast Asia and Egypt, along with women's social activism in Malaysia. Currently she is working on a book monograph that explores the twentieth-century interpretation of the Qur'an in modern Malaysia, Indonesia, and Egypt. It explores how scholars, activists and preachers interpret, negotiate, and appropriate the Qur'an on issues related to women and religious pluralism in the contemporary religio-political and socio-economic realities of their context.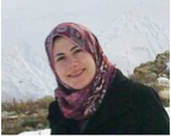 KATRIN JOMAA  is a faculty member with a joint appointment in the Departments of Political Science and Philosophy. Her interdisciplinary research interests encompass classical and modern political philosophy, as well as Islamic thought and Qur'anic exegesis. Prof. Jomaa focuses on the relationship between politics and religion in the Middle East. Her research method employs analysis of Islamic primary sources to explore key concepts, which could be utilized in constructing modern Islamic political theory. In addition to her interest in politics and religion, Prof. Jomaa has a dual passion for science where she received two degrees in Engineering and Applied Materials Science. Her scientific background has informed her teaching method and research with a more structural and analytical base. In class, she motivates her students to think critically and challenge stereotypical images in order to make their own assessment about contemporary issues. Embodying a mix of Middle Eastern and Western cultures, she tries to foster a spirit of understanding and appreciation of diversity among her students to prepare them for a global world.

ALI ALTAF MIAN  is Assistant Professor of Islamic Studies at Seattle University. He completed his Ph.D. from the Graduate Program in Religion at Duke University. His research interests include critical theory and the study of religion; Islam in South Asia; the history of Muslim theology, legalism, and mysticism; and gender and sexuality in contemporary Islam. He also completed a graduate certificate in feminist studies from the Program in Women's Studies at Duke University.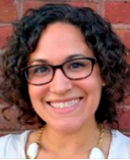 ILYSE MORGENSTEIN FUERST  is an Assistant Professor in the Department of Religion at the University of Vermont. Professor Morgenstein Fuerst specializes in religions of South Asia.  Her research deals with Islam in South Asia, historiography, and the development of theories of religion.  Other areas of interest include how religion has been defined and relates to both nationalism and colonialism. She earned her B.A. in Religion from Colgate University in 2005, an M.T.S. at Harvard Divinity School in 2007, and a Ph.D. from the University of North Carolina at Chapel Hill in the Islamic Studies concentration in the department of Religious Studies in 2012.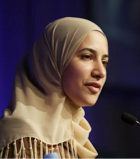 HADIA MUBARAK  is an Adjunct Lecturer in the Department of Religious Studies at the University of North Carolina-Charlotte. Hadia Mubarak completed her Ph.D. in Islamic Studies from is Georgetown University, where she specialized in modern and classical Qur'an exegesis, Islamic Law, Islamic feminism, and  gender reform in the modern Muslim world. Mubarak previously worked as a Senior Researcher at the Alwaleed bin Talal Center for Muslim-Christian Understanding at Georgetown University and a researcher at the Gallup Organization's Center for Muslim Studies, where she contributed research on female literacy, workforce participation, family law, and gender reform in the Muslim world for Who Speaks for Islam: What a Billion Muslims Really Think (Gallup Press, 2008). In 2006, Mubarak joined the "Islam in the Age of Globalization" initiative, sponsored by American University, Brookings Institute, and the Pew Forum on Religion & Public Life. As a field researcher for the project, Mubarak conducted on-site surveys and interviews with a range of Muslim scholars, government officials, activists, students, and journalists in Qatar, Jordan, Syria, Turkey, Pakistan, and India. Mubarak authored an analysis of the questionnaire findings in Journey into Islam: The Crisis of Globalization (The Brookings Institution Press, 2008). Mubarak received her Master's degree in Contemporary Arab Studies with a concentration in Women and Gender from Georgetown University. She received her Bachelor's degree in International Affairs and English from Florida State University. In 2004, Mubarak was the first female to be elected as president of the Muslim Students Association National (MSA) since its establishment in 1963.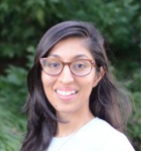 MASHAL SAIF  is an Assistant Professor of Islamic Studies in the Department of Philosophy and Religion at Clemson University. She has a Ph.D. in Religion from Duke University. Dr. Saif's research interests include Islam in contemporary South Asia and Yemen; the trans-temporal dynamics between medieval and modern Islamic discourses; contemporary Muslim political theology; the intersection of religious studies and postcolonial theory; and the anthropology of the state. She is the recipient of a number of fellowships and awards including the American Academy of Religion's International Dissertation Research Grant. Dr. Saif's publications include articles in the following journals: Fieldwork in Religion, The Journal of Shi'a Islamic Studies and Thinking About Religion. She has also authored a chapter in the book Religion and Everyday Life and Culture. Other publications include interviews and several encyclopedia articles. Dr. Saif's manuscript-in-preparation examines how traditional Muslim scholars contest tradition, authority, and sovereignty in post-9/11 Pakistan.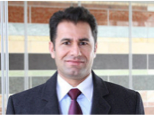 ASAAD AL-SALEH  is Assistant Professor of Arabic Literature, Comparative Literature, and Cultural Studies in the Department of Near Eastern Languages and Cultures, Indiana University. His research examines personal narratives in Arabic literature, particularly modern Palestinian autobiographies, dealing with issues related to identity and displacement. His interest in narratives demonstrating the intersection of Arabic literature and political culture resulted in the publication of his book, Voices of the Arab Spring: Personal Stories from the Arab Revolutions (Columbia University Press, 2015). He teaches Arabic Literature courses and classical Islamic texts in Arabic and English, with expertise in Arab Spring, Autobiography, and Literary Theory. In addition to scholarly writing, he contributes opinion pieces in Arabic on political, cultural and religious issues in war-torn Syria, where he was born and raised. Dr. Al-Saleh is currently a resident fellow at IIIT.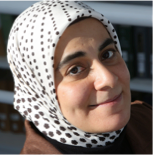 FERYAL SALEM  is Assistant Professor of Islamic Scriptures and Law at the Macdonald Center for the Study of Islam and Christian-Muslim Relations, Co-Director of the Islamic Chaplaincy Program, and Associate Editor of the Muslim World at Hartford Seminary. Her research specializes in early Islamic thought with an emphasis on the foundations of Islamic scripture, hadith methodology, Sufism, and hermeneutics in classical Islamic texts. She received her Ph.D. in Islamic Studies from the University of Chicago's Department of Near Eastern Languages and Civilizations.  Her forthcoming book, The Emergence of Early Sufi Piety and Sunni Scholasticism: 'Abdallah b. al-Mubarak and the Formation of Sunni Identity in the Second Islamic Century, which will be published as a part of Brill's Islamic History and Civilization series, explores the formative period of Islamic thought as embodied in the foundational role of Ibn al-Mubarak. It also examines related topics such as the development of Islamic theology, law, prophetic traditions (hadith), and Sufism as part of the Islamic scholarly tradition.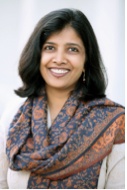 ASMA SAYEED is an Associate Professor of Islamic Studies at UCLA. Asma Sayeed's primary research interests are in early and classical Muslim social history, women and gender studies, the intersections of law and social history, and the history of Muslim education.  Her book, Women and the Transmission of Religious Knowledge in Islam (Cambridge University Press, 2013), analyzes Muslim women's religious education, specifically their transmission of hadith from the rise of Islam to the early Ottoman period.  She teaches "Introduction to Islam" and courses on the Qur'an and Islam in the West as well as graduate seminars on research methodologies in Islamic studies and Muslim social and intellectual history. She received her Ph.D. from the Department of Near Eastern Studies at Princeton University. She was previously Assistant Professor in the Department of Religious Studies at Lafayette College (Easton, PA), where she taught courses in Islam and World Religions.  She has published on topics related to Muslim women and their religious participation in journals such as Studia Islamica and Islamic Law and Society and has contributed a number of encyclopedia articles on women's history in early and classical Islam. She undertook archival research in Syria on Muslim women's education in the Ayyubid and Mamluk periods under the auspices of a Fulbright fellowship in 2010. More recently, she has been conducting research on Islamic higher education with a focus on Morocco.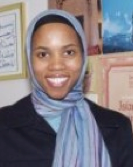 JAMILLAH KARIM  is an award-winning author, lecturer, and blogger. Karim specializes in race, gender, and Islam in America. She is co-author of Women of the Nation: Between Black Protest and Sunni Islam (NYU Press, 2014). Her first book, American Muslim Women, was awarded the 2008 Book Award in Social Sciences by the Association for Asian American Studies. She is former associate professor in the Department of Religious Studies at Spelman College where she taught courses in the study of Islam for six years. In 2010 Karim traveled with her family to Malaysia where she began her blog "Race+Gender+Faith." As an independent scholar in Atlanta, she presents her research to scholarly communities and lectures frequently within Muslim communities. She occasionally contributes articles on spirituality for Azizah Magazine. Karim blogs for Sapelo Square and Huffington Post Religion. In 2014, she was highlighted as a young faith leader in the African American community by JET magazine. Karim holds a doctorate in Islamic Studies from Duke University.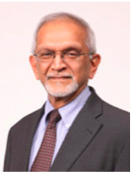 ABDULAZIZ SACHEDINA  is Professor and IIIT Chair in Islamic Studies at George Mason University in Fairfax, Virginia. Dr. Sachedina, who has studied in India, Iraq, Iran, and Canada, obtained his Ph.D. from the University of Toronto. He has been conducting research and writing in the field of Islamic Law, Ethics, and Theology (Sunni and Shi'a) for more than two decades. In the last ten years he has concentrated on social and political ethics, including Interfaith and Intrafaith Relations, Islamic Biomedical Ethics, and Islam and Human Rights. Dr. Sachedina's publications include: The Islamic Roots of Democratic Pluralism (Oxford University Press, 2002); Islamic Biomedical Ethics: Theory and Application (Oxford University Press, February 2009); Islam and the Challenge of Human Rights (Oxford University Press, September 2009), in addition to numerous articles in academic journals. He is an American citizen born in Tanzania.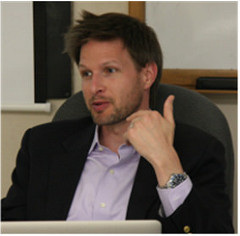 JONATHAN BROWN  is the Alwaleed bin Talal Chair of Islamic Civilization in the School of Foreign Service at Georgetown University, and he is the Director of the Alwaleed bin Talal Center for Muslim-Christian Understanding. He received his B.A. in History from Georgetown University in 2000 and his doctorate in Near Eastern Languages and Civilizations from the University of Chicago in 2006. Dr. Brown has studied and conducted research in countries such as Egypt, Syria, Turkey, Morocco, Saudi Arabia, Yemen, South Africa, India, Indonesia, and Iran. His book publications include, The Canonization of al-Bukhari and Muslim: The Formation and Function of the Sunni Hadith Canon (Brill, 2007), Hadith: Muhammad's Legacy in the Medieval and Modern World (Oneworld, 2009) and Muhammad: A Very Short Introduction (Oxford University Press, 2011), which was selected for the National Endowment for the Humanities' Bridging Cultures Muslim Journeys Bookshelf. His most recent book, Misquoting Muhammad: The Challenges and Choices of Interpreting the Prophet's Legacy (Oneworld, 2014), was named one of the top books on religion in 2014 by the Independent. He has published articles in the fields of Hadith, Islamic law, Salafism, Sufism, Arabic lexical theory, and Pre-Islamic poetry and is the editor in chief of the Oxford Encyclopedia of Islam and Law. Dr. Brown's current research interests include Islamic legal reform and a translation of Sahih al-Bukhari.
SHERALI TAREEN is Assistant Professor of Religious Studies at Franklin & Marshall College in Lancaster, PA, and was previously a Resident Fellow at IIIT. He received his Ph.D. in Religion/Islamic Studies at Duke University and his B.A. at Macalester College. His work centers on Muslim intellectual thought in modern South Asia with a focus on intra-Muslim debates and polemics on crucial questions of law, ethics, and theology. He is currently completing a book project entitled "Polemical Encounters: Competing Imaginaries of Tradition in Modern South Asian Islam" that explores polemics over the boundaries of heretical innovation (bid'a) among leading 19th century Indian Muslim 'Ulema. His articles have appeared in the Journal of Law and Religion, Muslim World, Political Theology, and Islamic Studies.