Many college campuses across the United States have a Muslim Students Association (MSA), a student-led club that is formed to build a Muslim student community that engages in spiritual, social, and university activities. Like other campus clubs for students, they often identify a faculty advisor who will provide advice to adhere to university guidelines. After two years into my faculty appointment at American University, the MSA asked me to be their faculty advisor. I accepted, and then prayed for guidance to conceal the lack of training I had for this work.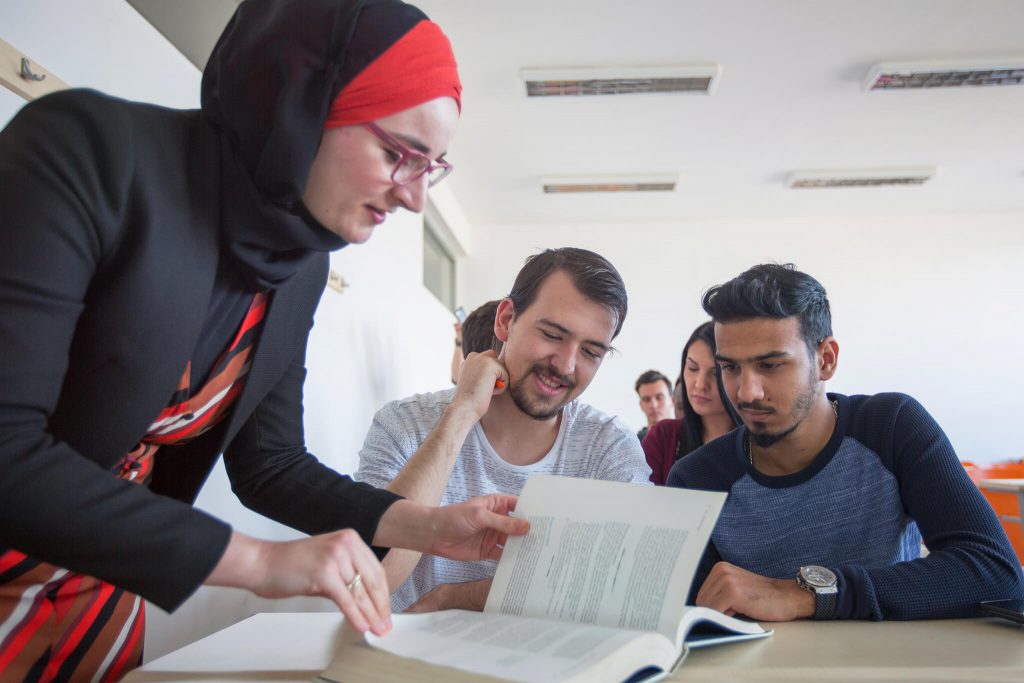 American University's campus is not unique. We do not have a Muslim chaplain who can lead prayers, provide spiritual mentorship, and offer advice on the integration of faith in student life. This creates a challenging environment for the MSA because Muslim communities need spiritual leaders, socio-political advisors, and religious advocates to develop the foundations for a thriving community. Without a knowledgeable and capable Muslim chaplain on campus, a faculty advisor to the MSA needs to revise their expectations for this role and be prepared to lead the development of a Muslim campus experience beyond simply ensuring alignment with university protocols.
After three years in this role, I've developed 5 competencies that promote a campus environment needed for Muslim college students to thrive—spiritually, socially, and academically.
1. Spiritual Example
I don't assume that all Muslim students in our MSA practice Islam as I do, nor do I speculate on their knowledge of the Qur'an and Sunnah. Students come from many diverse backgrounds, and they expect to be welcomed into a faith community that accepts them as they are. I respect them for their commitments to participate in a faith community on campus by generously giving greetings of "As'salaamu Alaikum (peace be on you)". I prioritize allocating time for prayer and dua'a (supplication) in our campus events, and refrain from addressing students' choice of clothing, social habits, or political beliefs. I choose to pray in the campus musallah (prayer room) as often as I can, shoulder to shoulder with students. Although I am not qualified to engage in counseling services with students, I am committed to mobilizing resources for spiritual and mental health counseling in the local Muslim community upon request. Our beloved Prophet showed us that the best form of dawah (invitation to faith) is in our character and our interactions with others. This gives me comfort that I don't need to have expertise in Islamic Studies to embody a spiritual example of a practicing Muslim in a professional context which may offer the guidance and support students are seeking.
2. Campus Advocacy
Most college campuses are not established to promote the practice of Islam among students, and as a faculty advisor my role is to advocate among campus leadership to establish an environment that fosters Muslim student identities. This past Ramadan it meant meeting with deans and directors of Undergraduate Studies, Residential Life, and Dining Services to create a platform for students to identify their fasting needs. Students asked for more halal (permissible) meal options, access to food for sahoor (pre-dawn meal), and accommodations to break their fasts during evening classes. After years of successful collaboration, University leadership solicits my advice on responding to other student requests for religious accommodations. This work requires me to consider what students need to practice their faith on campus and ways to navigate the university bureaucracy to create sustainable solutions for all Muslim students.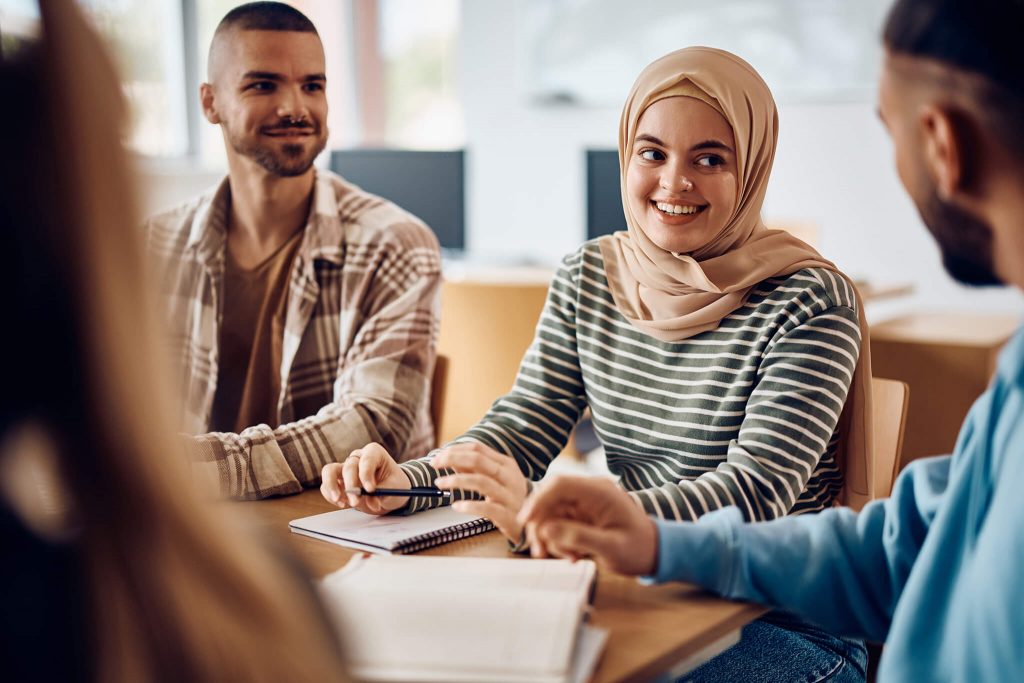 3. Interfaith Bridge
Under the leadership of our University Chaplain, there are campus-wide efforts to increase understandings and relationships between faith groups. In the absence of a campus Muslim chaplain, I'm often called upon to represent the Muslim community and build bridges of understanding to the faith of Islam. This work is also placed upon MSA students, who seek out opportunities to be in community with other faith groups on campus, eager to foster bonds through their shared faith-based worldviews and academic experiences in an otherwise secular space. On occasion, interfaith work includes conflict resolution to address larger socio-political issues that intersect with Muslim communities globally. In these times, my work as faculty advisor is to mobilize local resources to support students' efforts to build bridges and contribute to a campus environment that promotes interfaith collaborations.
4. Antiracist Disruptor
Muslim students face anti-Muslim racism on college campuses. They describe experiencing bias and discrimination from their professors, from their peers, and often in the local community surrounding their campus. The readings they are assigned in class and the curriculum they are required to complete is often replete with anti-Muslim biases and marginalization that create hostile classroom climates for Muslim students. Racist discourse cannot be tolerated, and anti-Muslim racism must be called out to be disrupted. As a faculty member, I have institutional powers that position me to speak out against marginalization and oppression when it occurs. My role as an advisor to the MSA demands that I address these injustices whenever they are brought to my attention, and that I maintain a commitment to teaching my colleagues how to identify such biases and racist practices to disrupt discourse and (in)actions commonly experienced across campus. It is through this leadership that I hope to model for the MSA how to confront bias and discrimination, particularly within their own academic and professional settings.
5. Protecting Activism
Muslim students have strong political commitments that often reflect their Islamic worldview and relationship to the ummah (Muslim community) around the globe. Students use their time on campus to deepen their commitments and engage in activism to promote the causes they seek to champion. Whether it is advocating for the liberation of Palestine, challenging anti-Muslim state policies in France and India, or speaking out against American immigration policies, MSAs need faculty advisors who will support their campus activism. This work does not always exist in friendly political environments, and there are times when my role as a faculty advisor to the MSA requires that I protect students' right to express their activism by negotiating with campus leadership to ensure students' safety and wellbeing. Further, since our campuses do not exist in social vacuums, this work also demands attending to the protection of students on social media when their political commitments are challenged in online spaces.
Serving as a faculty advisor to a campus MSA today requires a (re)visioning of work to meet the complex needs of Muslim students today. No longer can Muslim faculty resign themselves to solely advancing their academic pursuits. MSAs need faculty advisors who are engaged advocates, spiritual examples, and campus bridgebuilders who will work effectively to establish campus environments that foster the practice of Islam among students. If our ummah (Muslim community) is to thrive in future generations, it's time to construct effective practices that support the advancement of Muslim Students Associations.