---
Winter School East Africa 2019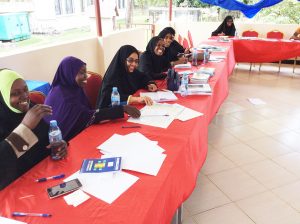 This year, the IIIT East Africa Winter School took place in Kajiado, Kenya and Darusssalam, Tanzania. In both locations the program ran from July 7-15, 2019. Kenya had forty two participants from Somalia, Sudan, Uganda and Kenya as full time resident students, in addition to several Umma university students who attended some lectures. Tanzania had thirty five selected participants from Tanzania Mainland, Zanzibar, Rwanda and Burundi.
The main theme was Contemporary Islamic Thought and Epistemological Integration. Objectives of the core courses included acquiring knowledge of major Islamic concepts and their manifestations in history, arts, politics, ethics, aesthetics and other areas of life; defining, constructing and analyzing the Qur'anic worldview; interpreting and designing research methodology in Islamic Thought and Knowledge; critiquing and evaluating both Muslim history and contemporary Western thought; developing and implementing critical thinking; and recognizing and assessing major concepts and ideas of the IIIT.
Participants, who mostly possess basic knowledge of Islamic beliefs, values and ethics, Islamic History and Islamic Thought, included PhD, Masters and Undergraduate students who intend to do their research on any Islamic contemporary discipline leading to integration of knowledge.
Courses included "Epistemological Integration of Knowledge" taught by Prof. AbulFadl Mohseen; "Quranic Worldview and its implications for Islamic Social Ontology" by Prof. Salisu Shehu; "Approaching Quran and Sunnah" by Prof. Salisu Shehu; "Contemporary Islamic Thought" by Prof. Hamza Njozi; "Islamic Jurisprudence and Maqasid al Shariah" by Dr. Abdul Hafiz Walusimbi; "Muslim History and Civilization" by Dr. Uthman Kabuye; and "Foundations of belief, knowledge and Ethics (Usul Deen)" by Sh. Tawaqal Juma. Students were provided with a set of IIIT books, including Books-in-Brief (BIB) and a soft copy of Epistemological Integration by Dr. Fathi Malkawi.
The students agreed to take their newly acquired knowledge from this program -that is considered as a Training of Teachers (TOT) – and share it with others through programs in their universities/institutions.
On the final day, students were awarded a certificate of attendance, signed by IIIT Representative and the Umma University Vice Chancellor for Academic Affairs in Kenya and Principal AlMakhtoum College of Engineering in Tanzania.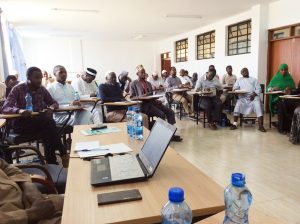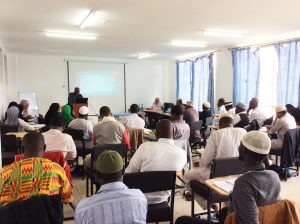 Recommended Posts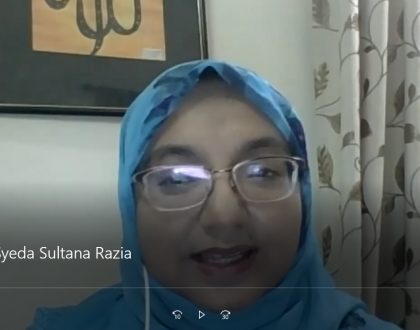 November 2, 2020