---
Trends in Islamic Finance in GCC Region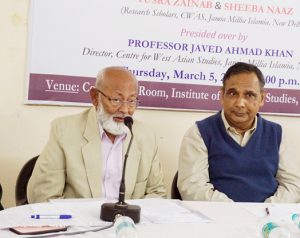 The Institute of Objective Studies (IOS) organized a lecture on "Trends in Islamic Finance in Gulf Cooperation Council (GCC) Region" at its conference hall on March 5, 2020. Two papers on the topic were presented by Sheeba Naaz and Yusra Zainab, research scholars respectively at the Centre for West Asian Studies, Jamia Millia Islamia, New Delhi. Introducing the subject, Director, Historical Research Projects, IOS, Prof. Syed Jamaluddin, said that he met both the researchers at JMI and evinced keen interest in their research projects on Islamic banking. He thought it appropriate to invite both of them to the Institute to share their findings with the scholars and those who were either working in the field or were interested in knowing more on the mechanism of Shariah-compliant banking. He expressed the confidence that the outcome of the researches of these two researchers would pave the way for further study of the subject.
Presenting her paper on "Evolution of Saudi's Capital market and Islamic Finance," Sheeba Naaz pointed out that the financial markets' contribution was significant in the development of any nation's economy as it facilitated efficient allocation of resources and the working of modern economies. It bridged the gap between investors and the lenders. Describing Saudi Arabia as a very young and dynamic economy, she said that its capital market had witnessed a remarkable growth in the last few years with new players in the market which could be seen as a consequence of market reforms made by Saudi Arabia in view of its vision 2030.
She noted that 2018 was a remarkable year which witnessed a lot of development in the capital market. The status of Saudi Arabia had recently been upgraded from a frontier market to an emerging market. This could be a milestone in the history of the country's capital market. Growth in the capital market had contributed to its share in Islamic finance. She opined that Islamic finance was growing moderately globally because of people's shift to more ethical, halal and real asset-based finance, especially after the financial crisis of 2008. Islamic finance industry's total worth consisted of major chunks of banking, capital market and "takaful" (an insurance system devised to comply with Shariah laws, in which money is pooled and invested). This was estimated to be USD 2.05 trillion in 2017 corresponding to 8.3 percent growth in assets in terms of USD. She said that the Gulf Cooperation Council (GCC) countries dominated Islamic finance all over the world.
Being one of the member countries of this organization, Saudi Arabia had a big untapped potential for financial products like "sukuk" (an Islamic financial certificate similar to a bond in western finance that complies with the Shariah), "takaful", etc. She held that Saudi Arabia's share in Islamic finance was growing as a result of its strategic shift from a state of renter economy to a diversified economy. Islamic finance as compared to conventional finance was in its growing stage which was gaining momentum day after day, particularly after the financial crisis of 2008, she added.
In her paper on "Institutional development in the field of modern Islamic economies and finance – An Assessment", Yusra Zainab, observed that in the early years of Islamic history, the Islamic financial market was driven by a simple economic model based on partnership, profit-sharing contracts and awqaf. This system of interest-free resource mobilization, she said, became dormant as western financial institutions took over the Arab world. Over the past fifty years, this system had been experiencing a revival with the increasing economic activities in the oil-rich Muslim countries that had been desirous of developing an alternative Shariah-compliant system of financing.
This led to the evolution of an Islamic financial system dependent on several supporting institutions and financial intermediaries that worked in line with the financial institutions in the western world. She traced the development of important supporting institution in the Islamic financial system. She also explained how they developed and evolved in the GCC Region. She said that the private sector and consumers were contributory factors behind the evolution of the Shariah-compliant Islamic financing.
However, there was a need to set up a regulatory mechanism to ensure smooth functioning of the system. She said that there were four phases of Islamic economics and finance. These were development of Islamic finance, development of conceptual frame work–1950-76, experimentation–1975-1990 and recognition–1990-till date.
The chairman, IOS, Dr. Mohammad Manzoor Alam recalled a meeting called by the then Union Finance Minister, P Chidambaram on participatory banking for all. The issue of interest-free Islamic banking came up at the meeting that was attended by several stakeholders. This was also attended by the representatives of banking and financial institutions from UAE and Malaysia. Chidambaram was very much impressed by the idea of Islamic banking and he asked the then Reserve Bank of India Governor, Raghuram Rajan to explore the possibilities of such a proposition. It was almost decided that Shariah-compliant banking would be implemented on an experimental basis.
But the project was grounded due to change of guard at the Centre, he concluded. Presiding over the seminal Director, Centre for West Asian Studies, Prof. Javed Ahmad Khan, said that it was a happy augury that 50-70 students were doing work in this field in Jamia Millia Islamia. Keeping the interest among students in view, an Islamic banking course had been introduced in Jamia. Researches in the capital market in Saudi Arabia had led to the opening of its capital market to the outer world. He said that it was the Muslim scholars who developed the alternative system of banking.
Secretary General, IOS, Prof. Z.M. Khan described the area of Islamic banking as important and asked the young researchers to feel free to put forward their suggestions. The IOS was always open to such suggestions. He asked them to approach the Institute in case of any difficulty with regard to research in economics. The IOS was ready to help them in every possible way, he added.
The seminar began with the recitation of a Quranic verse by Hafiz Athar Husain Nadwi. While Dr. Syed Nakhat Hussain Nadwi, in-charge, Arabic Section, IOS, conducted the proceedings, Prof. Syed Jamaluddin proposed a vote of thanks.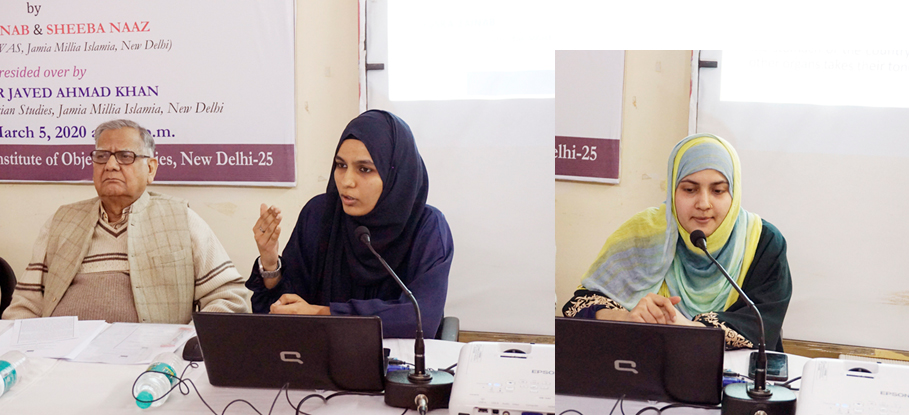 Recommended Posts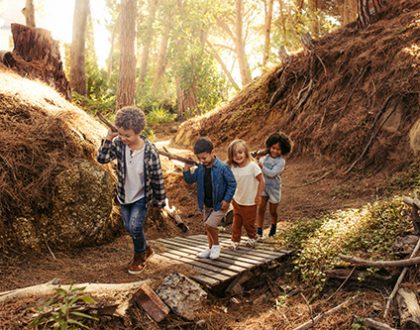 December 3, 2020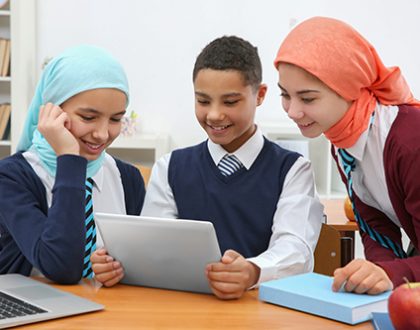 December 3, 2020