Robert W. Hefner is a professor in the Department of Anthropology and the Pardee School of Global Affairs at Boston University.  From 1986-2017, he worked with the sociologist Peter L. Berger and served as director and/or associate director of the Institute on Culture, Religion, and World Affairs (CURA) at Boston University. Hefner is a social theorist who specializes in the anthropology of religion, ethics and law (including shariah law), education and youth development, as well as the comparative study of gender, citizenship, globalization, and modernity.  He has directed some 24 major research projects and organized 19 international conferences, on issues ranging from Muslim politics and shariah law to citizenship and civic education in Western democratic societies.  His research in recent years has had two thematic and areal foci: the politics and ethics of pluralist co-existence in the Muslim-majority world, including especially Indonesia and Malaysia; and, second, social recognition and citizenship among Catholics, Muslims, and secular-liberals in France and the United States.  Hefner has published 21 edited or single-authored books, as well as seven major policy reports for the U.S. government and private foundations.  Seven of his books have been translated into Indonesian and Malay; one has been published in Chinese.  With the support of the Henry Luce Foundation, Hefner is currently (2019-2021) co-producing (with Zainal Abidin Bagir of Gadjah Mada University) six films on plurality, gender, and citizenship in Indonesia.  He is also completing a book on Muslims, shariah law, and the quest for a modern Muslim ethics.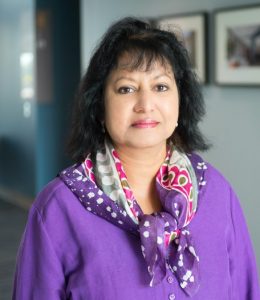 Dr. Asma Afsaruddin is Professor of Middle Eastern Languages and Cultures in the Hamilton Lugar School of Global and International Studies at Indiana University, Bloomington. She is the author and editor of seven books and has written over seventy journal articles and book chapters on topics as diverse as Islamic political thought, Qur'anic hermeneutics, Islamic approaches to war and peace, and gender.  In 2015, her book Striving in the Path of God: Jihad and Martyrdom in Islamic Thought (Oxford University Press, 2013) won the World Book Prize from the Iranian Government and was a runner-up for the British-Kuwaiti Friendship Society Book prize in 2014.  She has received research grants from the Harry Frank Guggenheim Foundation, the American Research Institute of Turkey, and the Carnegie Corporation of New York, among others.
Professor Afsaruddin was the Kraemer Middle East Distinguished Scholar–in–Residence at the College of William and Mary in 2012. She is a past member of the Board of Directors of the American Academy of Religion and a current member of the Academic Council of the Prince al-Waleed Center for Muslim-Christian Relations at Georgetown University.  She lectures widely in the US, Europe, and the Middle East and has served as an advisor to the Pew Forum on Religion and Public Life, the US State Department, the United States Institute of Peace, and the Woolf Institute at the University of Cambridge. In 2019, Afsaruddin was inducted into the Society of Scholars at Johns Hopkins University in recognition of her academic and professional achievements since receiving her PhD there in 1993.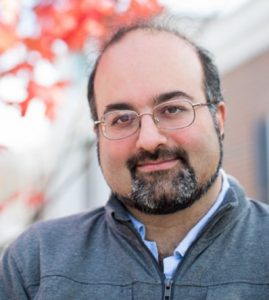 Dr. Omid Safi is a scholar in the Sufi tradition of Radical Love & Founder of Illuminated Courses & Tours. Omid is a professor at Duke University specializing in Islamic spirituality and contemporary thought. Omid is among the most frequently sought out Muslim public intellectuals in popular media, appearing in The New York Times, Newsweek, Washington Post, PBS, NPR, NBC, CNN, and other international media. His most recent book is Radical Love, which has been published by Yale University Press.  He is currently teaching a course on Islamic Spirituality, focused on the mystical poetry of Rumi.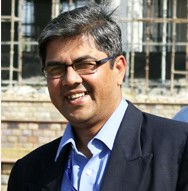 Dr. Amirullah Khan has a PhD in Economics and Business Studies from the Jamia Millia University and is a Professor of Economic Policy at the MCRHRDI (Marri Chenna Reddy Human Resource Development Institute) of the Government of Telangana in Hyderabad, India. A former civil servant, Amir has worked at Project LARGE (Legal Adjustments and Reforms for Globalising the Economy) of the Ministry of Finance, Government of India and the UNDP. He then worked with Encyclopedialike Britannica as executive director and editor which he was Senior Fellow and Director at The India Development Foundation. He has been head of research and strategy at the Bill and Melinda Gates Foundation. Dr. Khan is currently a member of the Board of Governors at the Presidency University, Bangalore. He is also a member in the Telangana Government's Commission of Inquiry on Socio economic. He has been Adjunct Professor of Business and Law at the Edith Cowan University. He teaches at the Indian School of Business and the NALSAR University of Law in Hyderabad.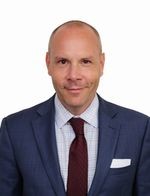 Dr. Peter Mandaville is Professor of International Affairs in the Schar School of Policy and Government at George Mason University. From 2015-2016 he served as Senior Adviser in the Secretary of State's Office of Religion & Global Affairs at the U.S. Department of State where he led that office's work on ISIS and sectarian conflict in the Middle East. He has also been a Nonresident Senior Fellow at the Brookings Institution and a Visiting Senior Fellow at the Pew Research Center. From 2011-12 he served as a member of former Secretary of State Hillary Clinton's Policy Planning Staff where he helped to shape the U.S. response to the Arab Uprisings. He is the author of the books Islam & Politics (Third Edition, 2020) and Transnational Muslim Politics: Reimagining the Umma (2001) as well as many journal articles, book chapters, and op-ed/commentary pieces in outlets such as the International Herald Tribune, The Guardian, The Atlantic and Foreign Policy. He has testified multiple times before the U.S. Congress on topics including political Islam and human rights in the Middle East. His research has been supported by the John D. and Catherine T. MacArthur Foundation, the Carnegie Corporation of New York, the National Endowment for the Humanities, and the Henry Luce Foundation.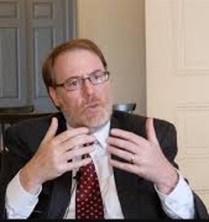 Joseph Prud'homme is an Associate professor of Political Science and the Director of the Institute for the Study of Religion, Politics, and Culture at Washington College. He received his doctorate from Princeton University, where he studied in the Interdepartmental Program in Political Philosophy, with additional specialization in legal and constitutional thought. He was awarded a Fellowship at Harvard University, where he studied at the Harvard Law School and served as a member of the Faculty of Arts and Sciences. Professor Prud'homme works in the areas of political philosophy, legal theory, intellectual history, and conceptual and historical approaches to the study of religion and political and cultural affairs. He has published numerous works in these fields, including the books, Religion and Politics in America from the Colonial Period to the Civil War, Curriculum and the Culture Wars: Debating the Bibles Place in Public Schools, and the forthcoming book State Religious Education and the State of Religious Life. He directs a partnership between Washington College and the University of Oxford, and is a frequent guest lecturer nationally and internationally.
Graduate Student | Annotated Bibliography Writer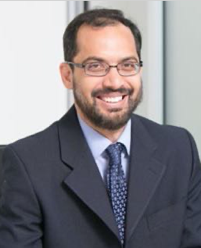 Mohammed Ayub Khan is a Toronto based researcher and public administration professional. He has worked at provincial and municipal levels of government and has vast experience of community engagement. He holds a BA in Political Science from York University (Toronto), MA from McMaster University (Hamilton), and is currently finishing his Ph.D in Political Science. His academic research is focused on Muslim minority communities. His special areas of interest are waqf administration, affirmative action, social cohesion, and constitutional provisions for religious minorities. He has published academic articles in Journal of Muslims Minority Affairs, Muslim World Book Review, Journal of Fraser Valley University, Sikh Studies, etc. His chapter on Global Muslim Demography was published this year in Halal Food Production. He is currently undertaking a project on studying the social infrastructure of Muslim communities in the Greater Toronto Area. Mohammed Ayub Khan is involved with many community organizations and had served as the president of the American Federation of Muslims of Indian Origin.