---
IIIT-IOS organize Three-Day Personality Development Course via Zoom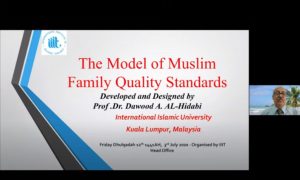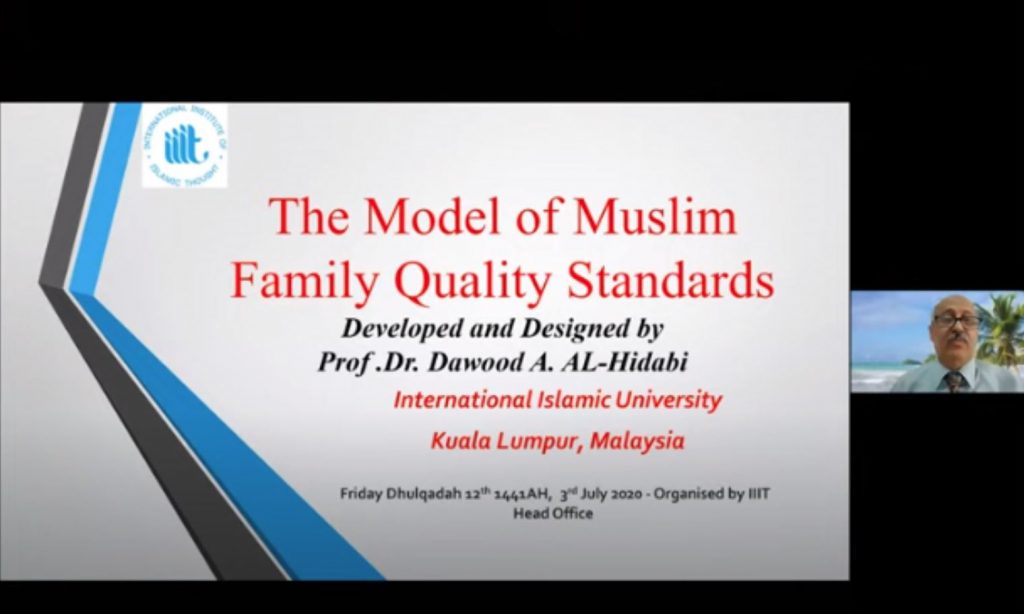 A three-day personality development course via zoom was jointly organised by the International Institute of Islamic thought (IIIT) and the Institute of Objective Studies from July 3 to 5, 2020. The first-day speaker was Prof. Dawood Abdulmalek Yahya Al-Hidabi, a Yemeni researcher, founder and former President, University of Science and Technology, Sana'a, who spoke on 'Muslim Family Quality Standards'. The session was hosted by Nasur. In his lecture, Prof. Dawood, stressed that a family member should have a feeling of sacrifice for others. He should also cooperate with others in matters that were crucial for them. This included other people, other states and other religions. One must not only display it but also have love for others in true sense of the term.
---
The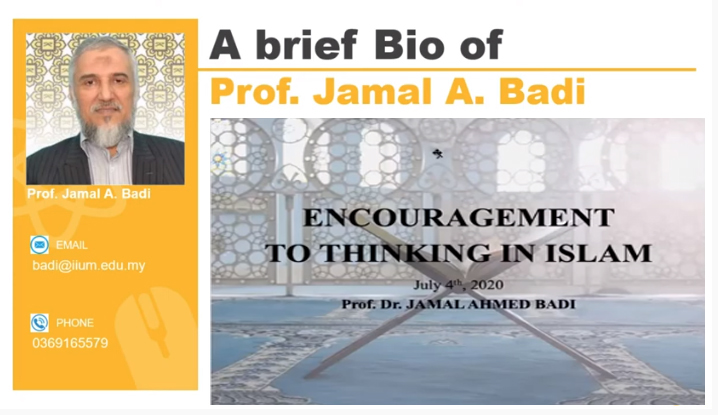 second lecture was delivered by Dr. Jamal Ahmed Bashier Badi, Professor of Fundamental and Interdisciplinary Studies, International Islamic University Malaysia on 'Encouragement to Thinking in Islam.' In his lecture, he explained the Qur'anic usage of the concept tafakkur (Thinking), and said that it was the concept of ibadah and endeavour. If practicing tafakkur was necessary, collective thinking of Islam should be institutionalised. Referring to the review and evaluation of academic work by two to three persons, he said that these people should be allowed to share their ideas. This would be called collective thinking. Ijtihad at a higher level was collective thinking and collective thinking was in fact the collective ijtihad, a beauty of Islam. The importance of thinking could be understood by its use in the Quran, which has used as many as 31 terms related to thinking. They are at different levels of thinking, involving different aspects, he remarked.
---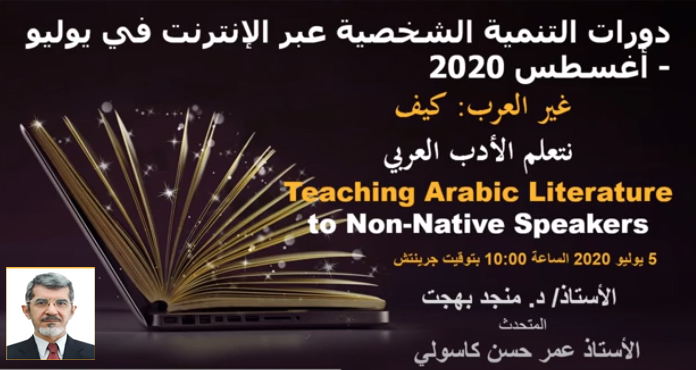 The third and the last day was marked by a lecture by Prof Dr. Munjid Bahjat, Professor, Department of Arabic Language, International Islamic University, Malaysia on 'Teaching Arabic literature to non-Native Speakers'. He explained the niceties of the teaching of Arabic language and literature to non-native users of Arabic.
Recommended Posts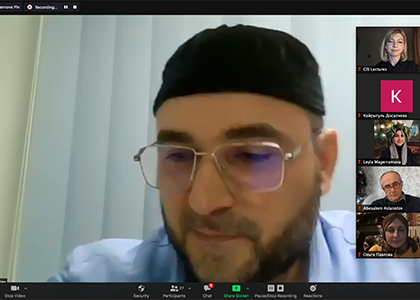 January 11, 2021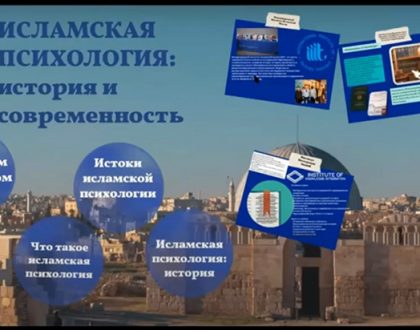 January 11, 2021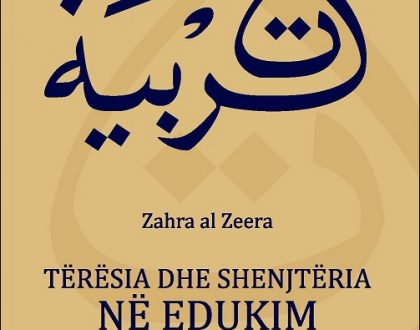 December 28, 2020