---
Epistemological Integration: Its Application in Africa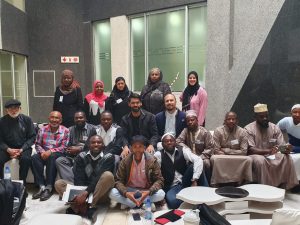 Two participants each from seven Southern African countries, namely, Botswana, Malawi, Mauritius, Mozambique, Namibia, Zambia and Zimbabwe, in addition to seven participants from the Gauteng Province in South Africa registered for this year's IIIT South Africa Summer School, which took place from August 31-September 5, 2019.
IIIT Summer School 2019 –whose theme was "Epistemological Integration – Its Application in Africa" – was an intensive workshop on an array of topics running over six days. On the first day, Emeritus Professor Abul Fadl Mohsin Ebrahim welcomed the participants and laid down the ground rules for the Summer School. Thereafter, each of the participant introduced himself/herself.
Professor Ebrahim began his presentation titled "Epistemological Integration of Knowledge" by introducing the participants to the founding of the International Institute of Islamic Thought (IIIT) and his presentations covered three broad topics, namely, Purpose of Integration of Knowledge, Islamic Epistemology and Methodology of Integration of Knowledge and the way forward for its integration in Africa.
The second day's presentation was titled "Holy Qur'ān and Ḥadīth in our Lives." Emeritus Professor Yousuf Dadoo's first presentation touched upon salient features of the Holy Qur'ān and stressed on the point that the Divine Guidance ought to effect tangible and dynamic changes in all spheres of our lives as khulafā' Allāh fī al-arḍ. His second presentation focused on the Ḥadīth, demonstrating how it serves as a primary source along with the Holy Qur'ān. He also explained how the Prophetic guidance was affected and the methods of teaching and learning Ḥadīth in post-Prophetic era.
Dr Said Jaff began his presentation "Contemporary Islamic Thought" on the third day by critically appraising the condition of the Muslim Ummah. He then proceeded to highlight to the participants the hindrances and impediments to reform Islamic Thought and the way forward towards implementing IIIT's goal for the integration of knowledge.
"Islamic Jurisprudence and Maqāsid al-Sharī`ah" on day four was presented by Professor Abdul Hafiz Walusimbi, who started off by painting a gloomy picture of the characteristics of the current state of the Muslim Ummah, but then boosted the participants morale by emphasizing that Islam was the fastest growing religion, that it was gaining global acceptance and recognition and that Muslims were today coexisting and cooperating at all levels in civil society. He then elaborated on the significance of Islamic Jurisprudence in the contemporary era and how the challenges that were being faced by the Muslim Ummah could be resolved in light of Maqāsid al-Sharī`ah.
In the evening of that same day AWQAF South Africa, through the initiative of Zeinoul Abedien Cajee, arranged a get-together of all participants, resource persons, some local `Ulamā' and members of the public at Palm Continental Hotel. A brief presentation on Waqf and AWQAF SA was done followed by a lively discussion. Resource persons, Professor Abdul Hafiz Walisumbi and Dr Said Jaff also presented on Maqāsid al-Sharī`ah and Islamic Thought respectively. After their presentations, interactive discussions followed.
Dr Shaheed Mathee's presented "Probing African Intellectual and Historical History through Fatāwā" on the fifth day. The presentation was primarily to unravel the significant role that Fatāwā played in African intellectual and historical history and drew examples to reinforce that from Timbuktu Fatāwā.
The last day focused on "Islamic Medical Jurisprudence". This was the first time since holding IIIT Winter/Summer Schools in South Africa that the participants were exposed to what is named as Islamic Medical Jurisprudence. Professor Ebrahim touched upon the sources of Islamic Medical Jurisprudence, Family Planning, Assisted Reproductive Technologies (ART) and Organ Transplantation. Very lively interactive discussions ensued.
The program concluded on September 5th. After completing a short survey, each student was awarded a Certificates of Attendance presented by Saeedah Moosa, program coordinator, and Professor Ebrahim. Zeinul Abideen Cajee and all resource persons were presented with Certificates of Appreciation. A concluding du`ā' was made before everyone dispersed.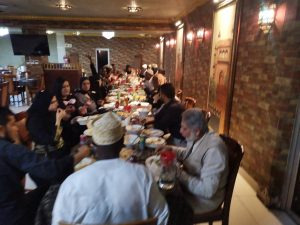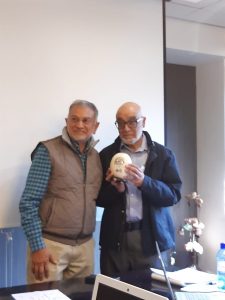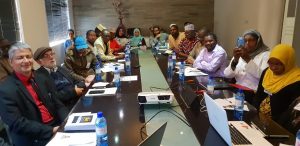 Recommended Posts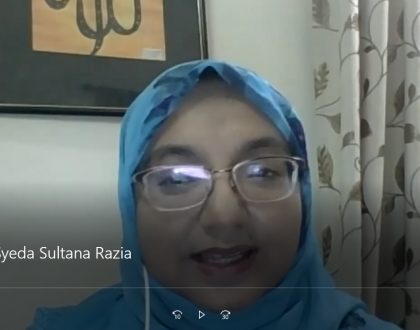 November 2, 2020