---
3rd International Islamic Universities Conference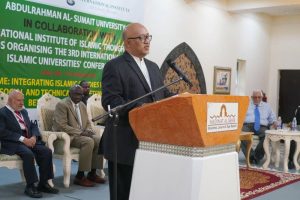 The 3rd International Islamic Universities Conference was organized in collaboration with Sumait University at Madinat Al-Bahar Hotel in Zanzibar on 3rd to 4th August 2019. This was the outcome of IIIT's visionary program of enhancing and promoting higher education in Africa in general and in East Africa in particular working with Islamic/Muslim based universities since 2010. The 1st conference on Integration of Knowledge (IOK) and Curriculum Development convened in August 2014 and the 2nd Islamic Universities Conference was held in August 2016 at the female campus of Islamic University in Uganda.
Dr. Fathi Malkawi, Director – IIIT Jordan, delivered the keynote presentation on the main theme "Integrating Islamic Studies with Essential Social and Technical Competence for the Betterment of the Umma: Integrating Islamic Knowledge & Social Science". Prof. Dr. Shukran AbdulRahman from IIUM A delivered the second keynote presentation.
The opening ceremony was delivered by H.E Dr. Ali Mohamed Shein, the President of People's Republic of Zanzibar who highlighted the importance of education and his government's commitment to promote higher education. He also touched on the theme of Integration of Knowledge and emphasized the importance of knowing our heritage. He thanked Prof. Omar Hasan Kasule and Abdul Hamid Slatch for bringing the conference to Zanzibar and gave his assurance and support for future initiatives.
Dr. Amran Rasli, Vice Chancellor, Sumait University in his welcoming remarks thanked H.E Dr. Shein for presiding over the opening ceremony. He was also grateful for IIIT's support and collaboration in organizing the conference.
Prof. Omar Hasan Kasule, Secretary General- IIIT, spoke about the objectives of the conference and IIIT's commitment with partner universities to advance the education agenda. He recognized the Minister of Education's role in helping the conference committee succeed. He thanked H.E Dr. Ali Mohamed Shein for honoring the conference and by extension honoring IIIT.
The Minister of Education thanked the organizers, Sumait University and specially IIIT for coming to Zanzibar to hold the important conference. He requested the final report, which he promised will be adopted in their future programs.
A MoU was signed by IIIT and Sumait University to continue partnering in the educational programs for the betterment of the ummah.
Each participant was awarded a certificate at the conclusion of the conference. As a result of the conference, Umma University, Kenya offered to host the 4th International Islamic Universities Conference in August 2021. IIIT undertook to publish the proceedings of the conference, and Sumait University agreed to publish the papers in their journal.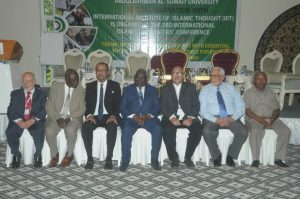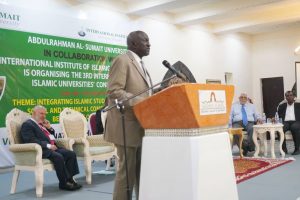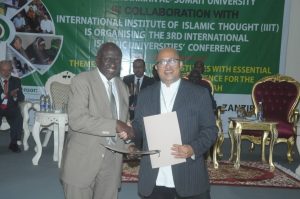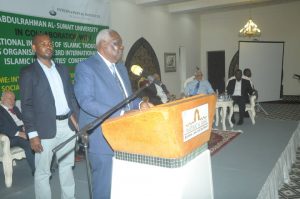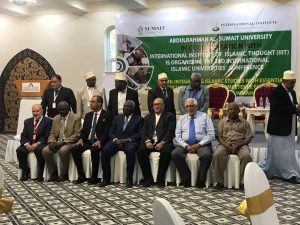 Recommended Posts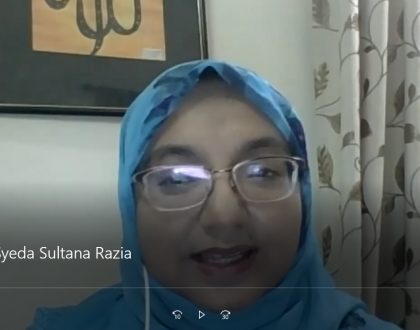 November 2, 2020